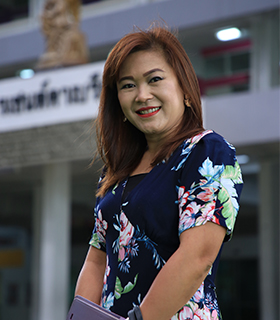 ปริม บูรณากาญจน์ P.3/7
Assumption Samutprakarn is a famous school and parents have high expectations. Assumption Samutprakarn answers the needs of our family. Our children are happen in this school and enjoy various activities which enables them to practice and develop listening and speaking English skills. Furthermore, they also have a good discipline and understand the importance of punctuality.
The teachers are very attentive, so the students develop good skills for their future. I think I made the right decision to let our children to study at Assumption Samutprakarn English Program.