Cambridge
Primary
&
Lower
Secondary
Checkpoint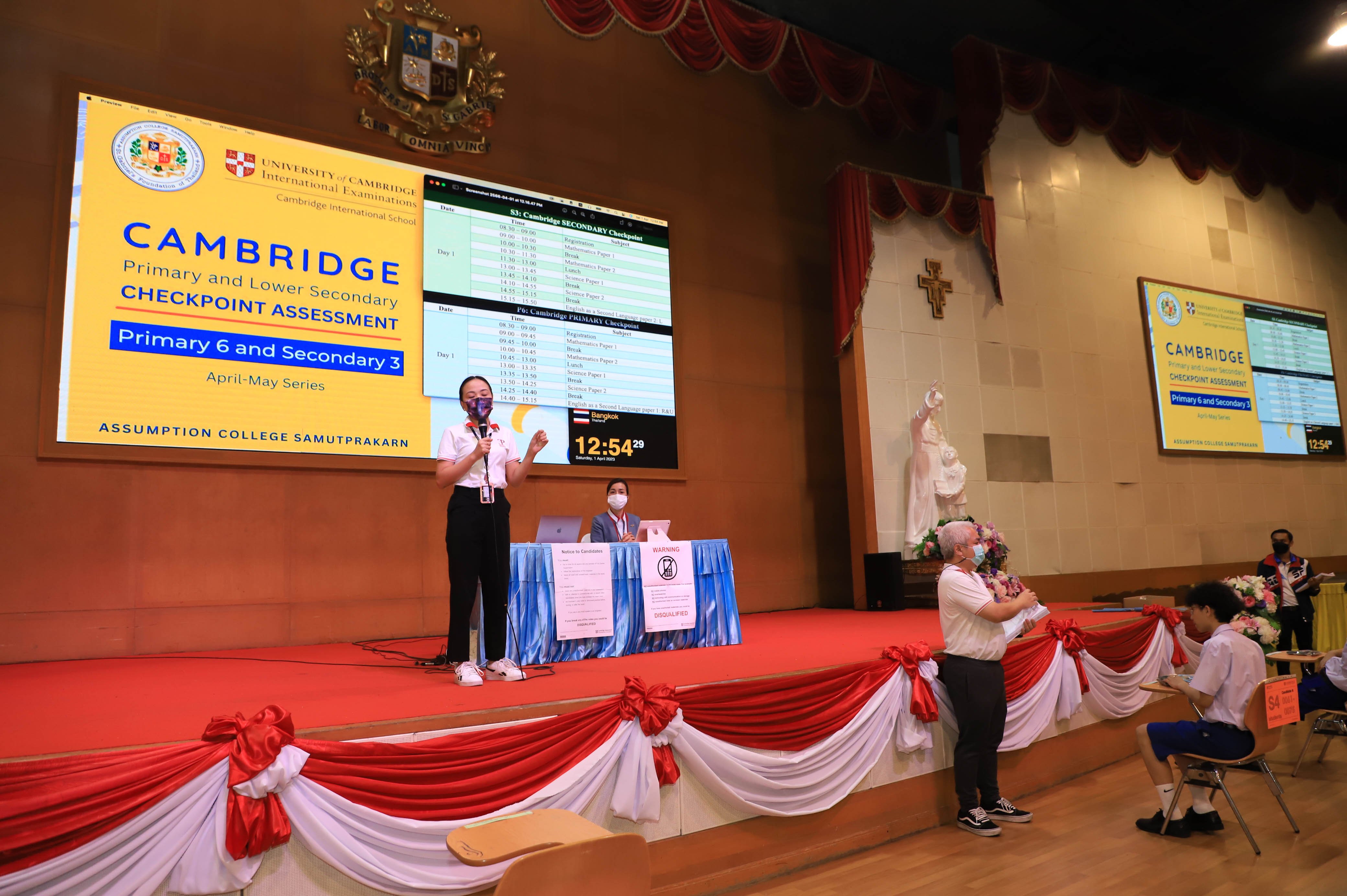 Silver Jubilee Hall – English Program administrative team conducted the Cambridge Primary and Lower Secondary Checkpoint May 2023 series, with 81 examinees, on April 2023.
Before the official test dates, exam candidates underwent test preparation via the revisiting of topics learned within the previous 3 years. This examination assessed students' proficiency in Science (scientific enquiry and knowledge), Mathematics (analytic and computation skills), and English as a Second Language (reading, writing and listening). 
The teachers assigned for enrichment/revision helped students to be ready to take the tests. The examination result will be released by Cambridge, UK between June-July 2023. This will enable EP learners to see their academic status under Cambridge International Education on the world stage.
Good luck to all students who challenged themselves in taking this international assessment.