Welcome
Back
to
School
for
AY
2023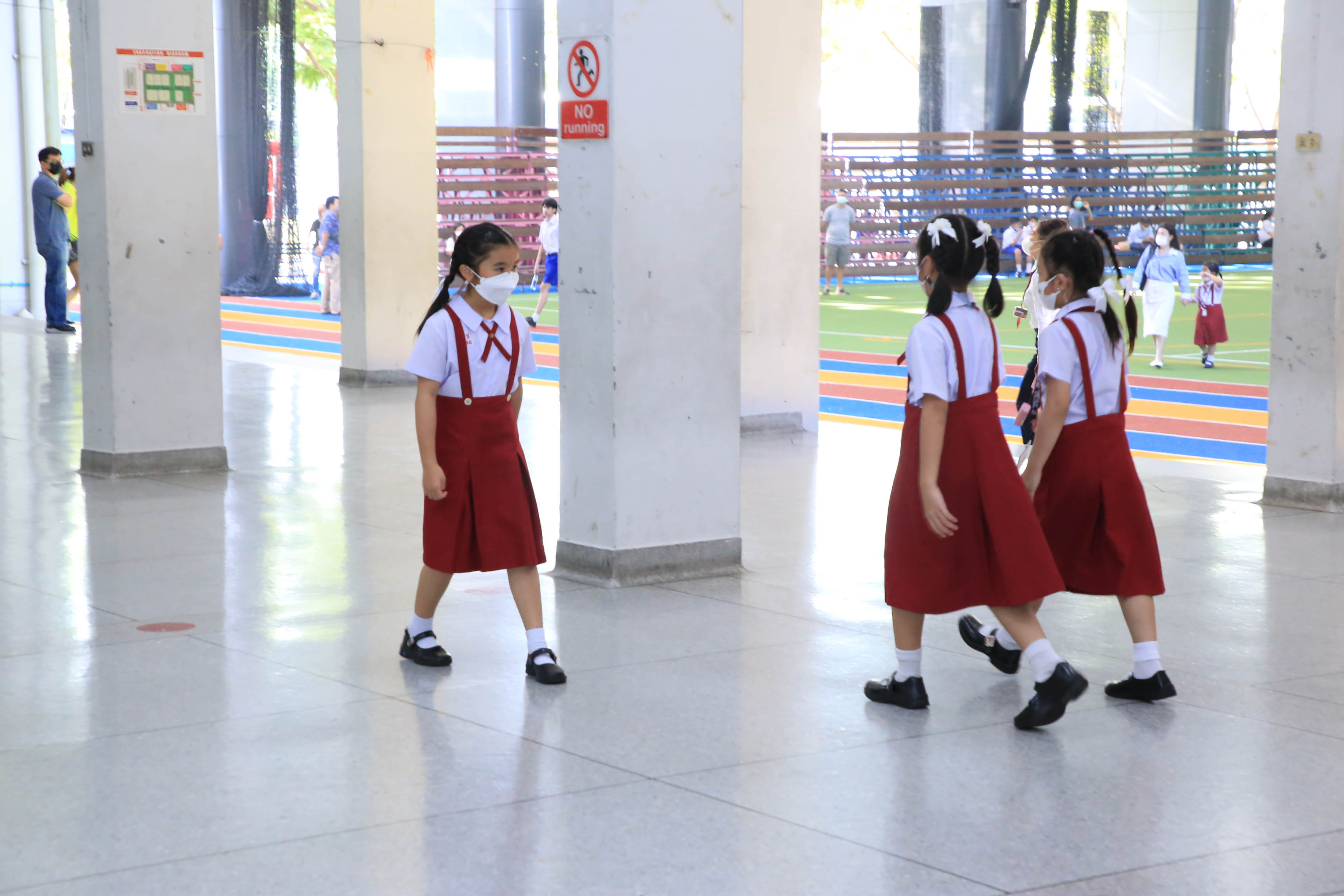 Assumption College Samutprakarn is happy to welcome Primary 1 to Secondary 6 students coming back to school starting 18 May 2023.
Early in the morning, all the students were excited to go to school with their parents to meet their friends and teachers. Students went down to the infirmary for ATK test while teachers already tested last 16th May. The school assures that it will always remind the community members to follow the Covid-19 School policy: wear face masks, maintain personal hygiene, enjoy learning, and make this academic year memorable.
This academic year 2023, ACSP welcomed a new special member that will lead the school to grow and achieve their dream together: Bro. Natton Suphon,Vice Director. There is also a new classroom for EP S1/8 students.
In the first period, the homeroom teachers welcomed their students, let them warm-up and get ready for the day. Teachers and students will agree to make their class rules and select the class committee. The staff are excited to welcome students back and start the important work of enabling all learners to succeed and contribute their full potential to the future. ACSP is looking forward to another exciting year of wonderful achievements.