ACSP
and
Kanto
International
Senior
High
School
Japan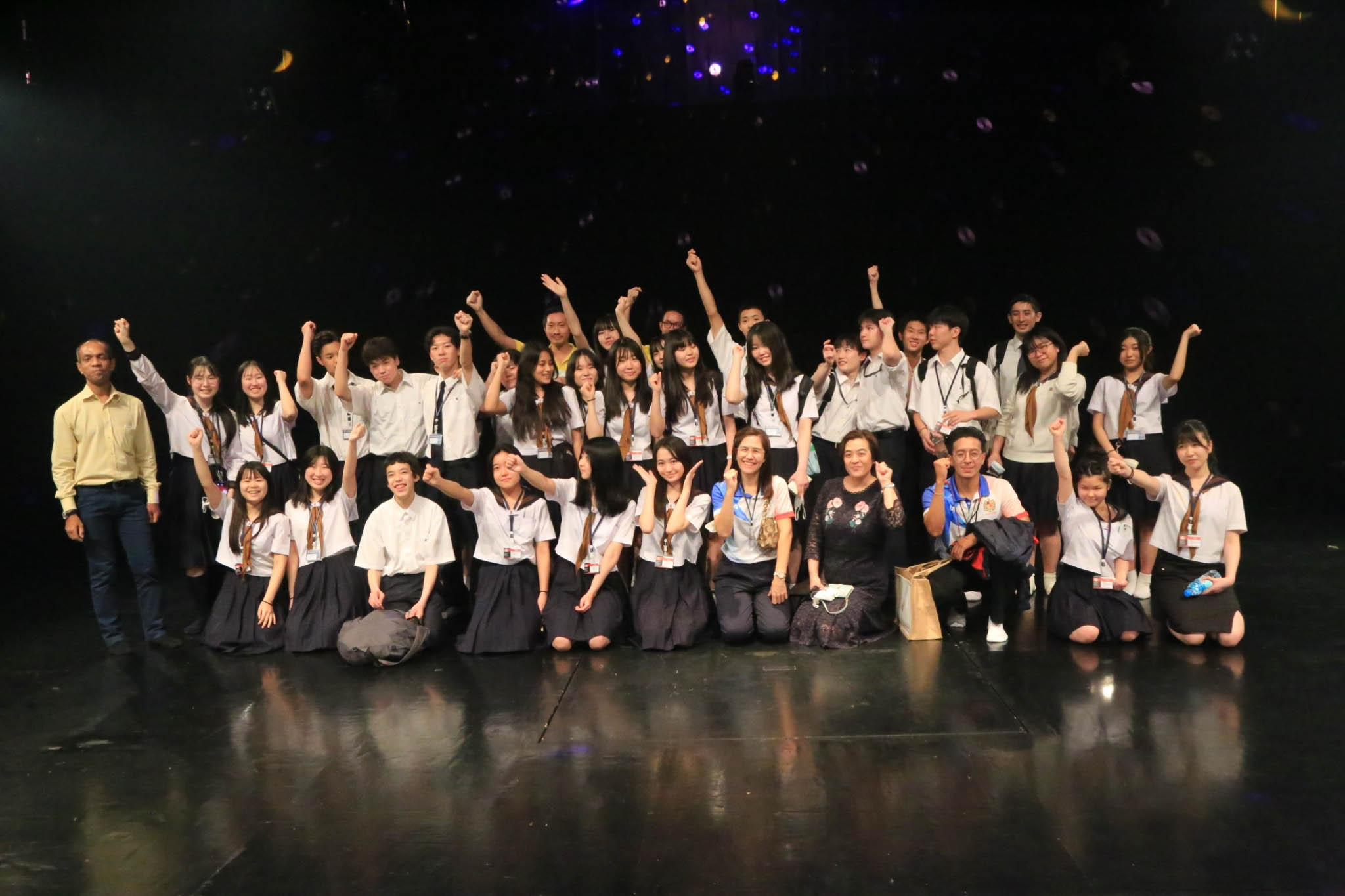 ACSP in collaboration with Kanto International Senior High School organized the Overseas Thai Cultural Study Tour for Japanese Students Project from 19 until 27 March (9 days). This project has 4 objectives;
For Kanto students to gain a better understanding of Thai culture and actively exchange Japanese culture with Assumption College Samutprakarn students.
For Kanto students to experience traveling abroad in Thailand.
For students from Kanto to form bonds, friendships, and build good relationships with Assumption College Samutprakarn students.
For Assumption College Samutprakarn to have academic network internationally.
For Day 1, ACSP, together with the host families and Buddies, warmly welcomed Kanto guests which was a good start getting to know each other. On 20th March (Day 2), to formally welcome the Kanto International Senior High School guests, ACSP prepared a special Thai Dance and school band performance called Tom-tom Thai dance" or "รำกลองยาว" in Thai. Bro. Manit Sakonthawat, Vice director, gave a welcoming ceremony speech followed by Miss Funahashi Junko. ACSP student representative gave a welcome message in the Japanese language. The Kanto student representative delivered his words of appreciation to reciprocate the warm welcome of ACSP. After the ceremony, Kanto students had a campus tour at Assumption University.
On Day 3, they were delighted and amused by the beauty of Bangkok's iconic places: Wat Phra Kaew, the Grand Palace, and Wat Arun. They had a delicious dinner at China Town and the Night Market. The rest of their 9-day stay will be spent learning more about Thai culture, having English classes, and exploring more scenic places in Thailand.
On behalf of ACSP, I would like to give heartfelt gratitude to the incredibly supportive project organizers (ACSP and Kanto), teachers, students buddies, committed PTA Host Families, school administrators, and the school community. Through this project, we have built strong bonds and good friendships between ACSP and Kanto. We look forward to our future endeavors working together, and I hope we can visit Kanto in the future.