EP
Secondary
1
SMART-Physics:
Let
us
Race!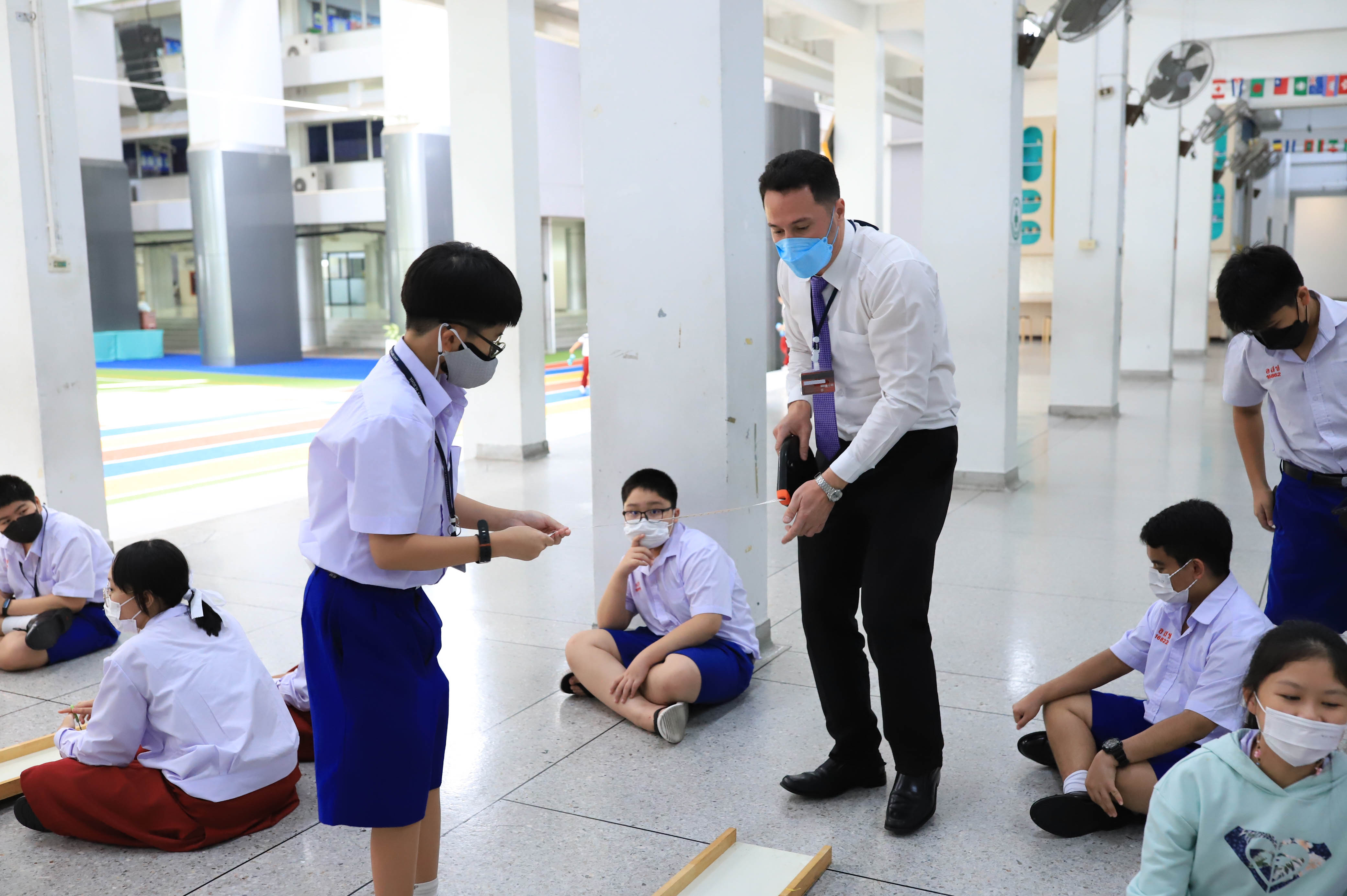 To improve the skills of Secondary 1 students Mr. Ahmet Haluk Odabas together with Ms. Lalita Manyanont planned the Let us Race! (SMART activity), 15 June 2022.
This activity is designed so students can think in a SMART way. They must find the exact speed of the given toy car by measuring the time and distance it travelled. There are 2 things the students must accomplish; Learn how to gather data and tabulate it and; Create a graphical presentation of the data collected.
Students followed the instructions well and they had fun completing the task. The learners also understood the principle/ theory behind the lesson and answered the questions their teachers asked.