Secondary
5
Entrepreneur
101:
Cookilicious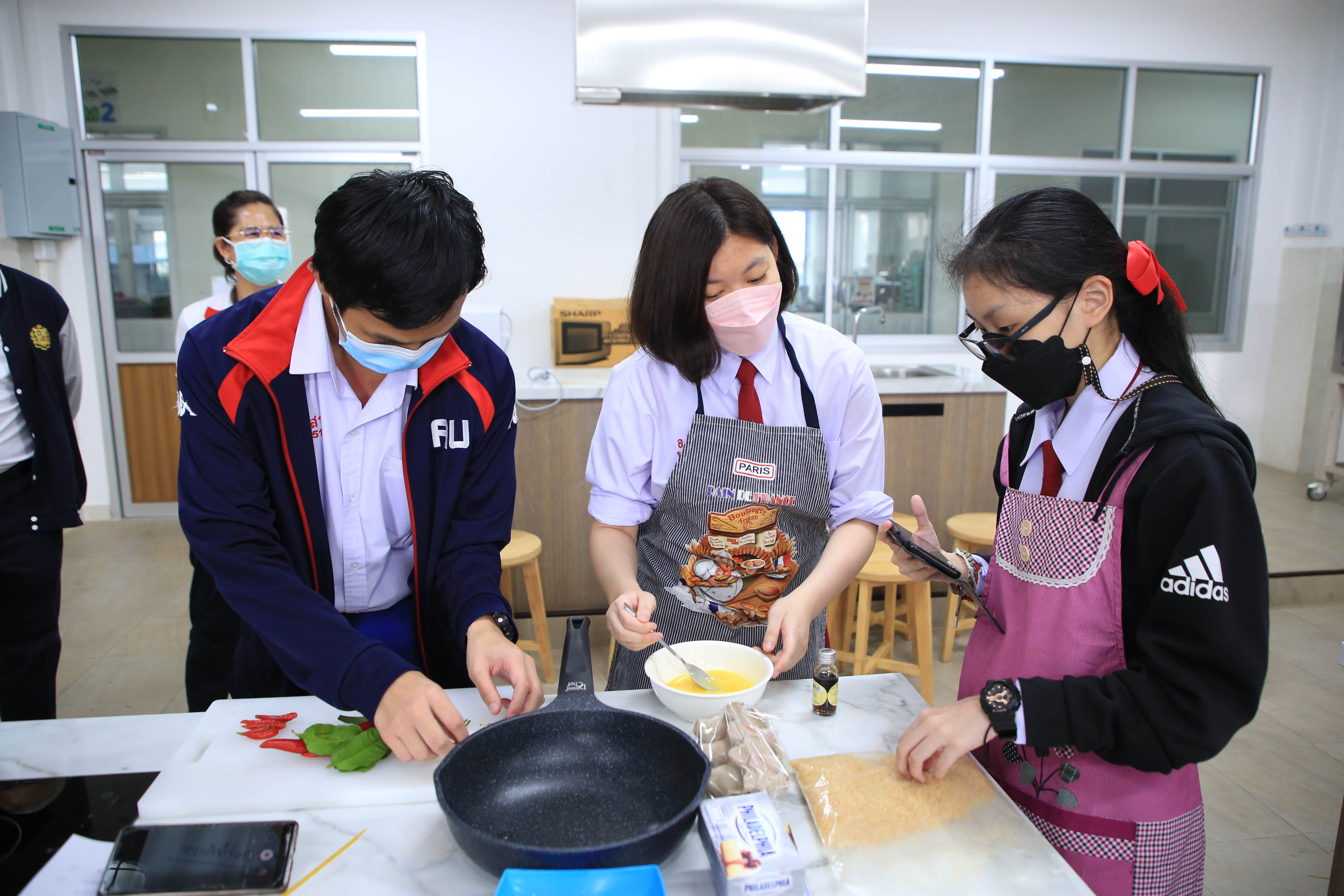 Entrepreneur101 is designed for Secondary 5 students to have access in career fields like culinary, tourism and business. This week, EP invited two guest mentors, Mr. Nattapong Kangkun (PTA) and Mr. Chukiat Suphap to be part of the jury for S.5 Entrepreneur 101 Cookilicious Presentation together with Ms. Jiraporn Jittham. This exciting activity is planned by Ms. Kanokwan Kaewmak and Mr. Bartholomew Badar, 8 June 2022.
The students' teams are tasked to make 2 recipes. They can also customize the ingredients to make their dish better. Students have enough time to cook and then they will prepare a promotional video of their dish. They were assessed by taste, plating, teamwork, area management and presentation.
S.5 students are happy doing the activity and are looking forward to the next one as they will be doing Tourism-related tasks.