ACSP
EP
Secondary
3:
No
to
Drugs,
Yes
to
Arts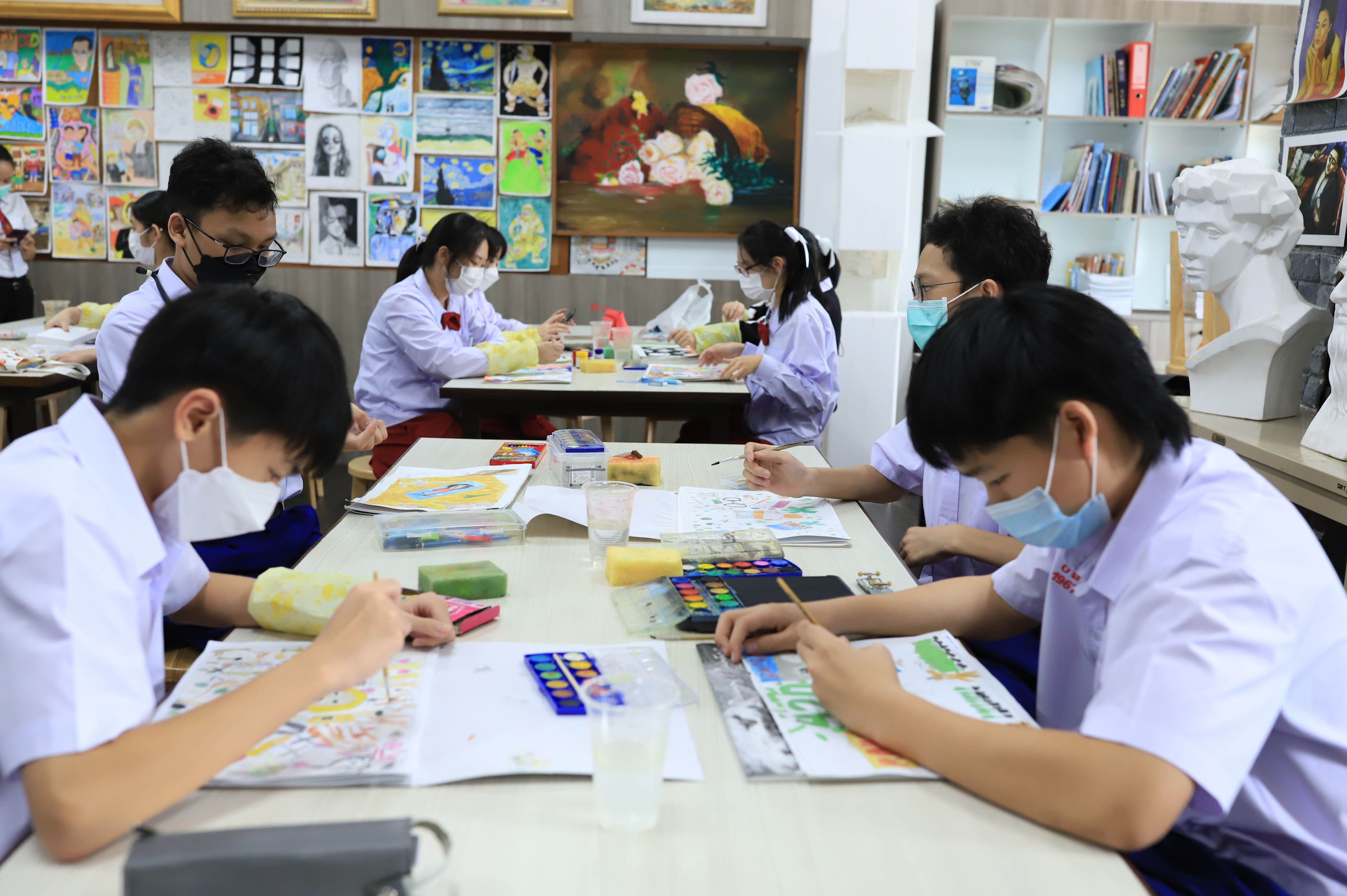 Arts is a way of expressing a thousand thoughts into one craft. Mr. Sarawut Khiatisomboonchai, Arts teacher, tasked the Secondary 3 students to create a poster with the theme "No to Drugs, Yes to Arts", 6 June 2022.
The activity was designed to advocate against the usage of drugs that leads to addiction which is harmful to health. It is also planned so that the students can reflect on how to become a responsible member of society through joining sports and recreational activities to improve health and wellbeing.
The students are guided on how to do art techniques such as brush strokes, colour blending, adding textures on 2D drawings, and tips on grip control to adjust the colour intensity. Secondary 3 students are given ample time to finish their work and the best poster would be displayed afterwards.