Level
1
Christmas
Awarding:
Happy
Countdown!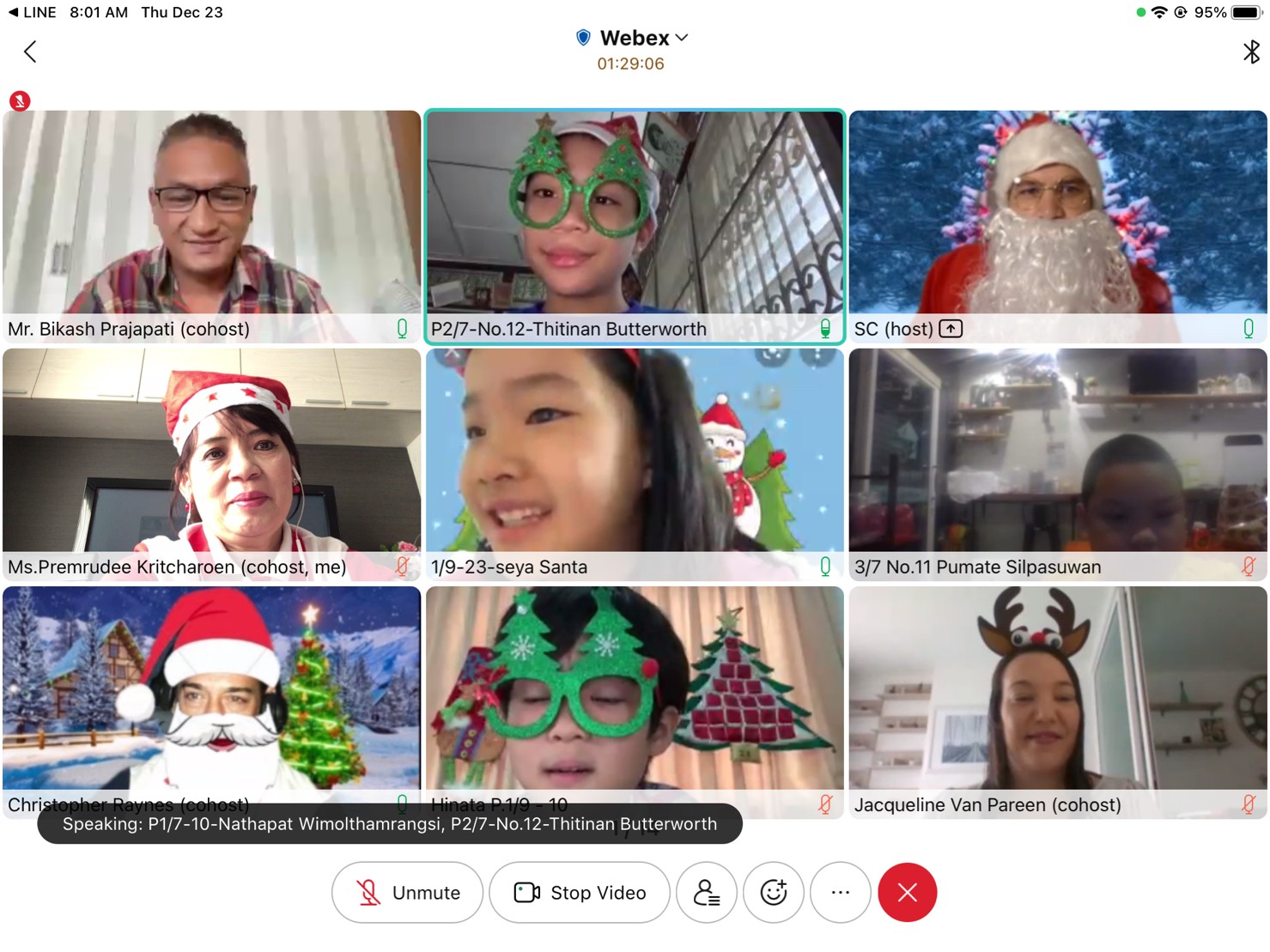 Primary 1, 2 and 3 had lots of fun making their Christmas crafts. P1 coloured themselves as little elves which all turned out very cute. P2 and P3 made Christmas stockings with paper, string and lots of colour! Some student even added little extra bits and pieces, 17 December 2021.
Prizes for the best elves and stockings were given out today during morning assembly (online). We hope students had lots of fun participating in this activity and we thank our wonderful parents for all of their enthusiasm and support.
Congrats to all the winners!
                           Primary 1:
1st place:      Anna Prasutchai (P.1/9)
2nd place:     Thitiweeraya Ornseesaengkul (P.1/7)
3rd place:     Chintayut Vongkasem (P.1/8)
Primary 2:
1st place:      Maysar Watanadilokkul (P.2/9)
2nd place:     Witranun Srisupanimitr (P.2/7)
3rd place:     Pitchayanan Laotongsan (P.2/8)
Primary 3:
        1st place:      Nattanicha Ornseesaengkul (P.3/7)
        2nd place:     Napassanun Temridtiwong (P.3/8)
3rd place:     Nitiwit Wisarnudomsak (P.3/8)