EP
S.6
Apprenticeship
Project:
Learning
what
their
Future
Profession
Entails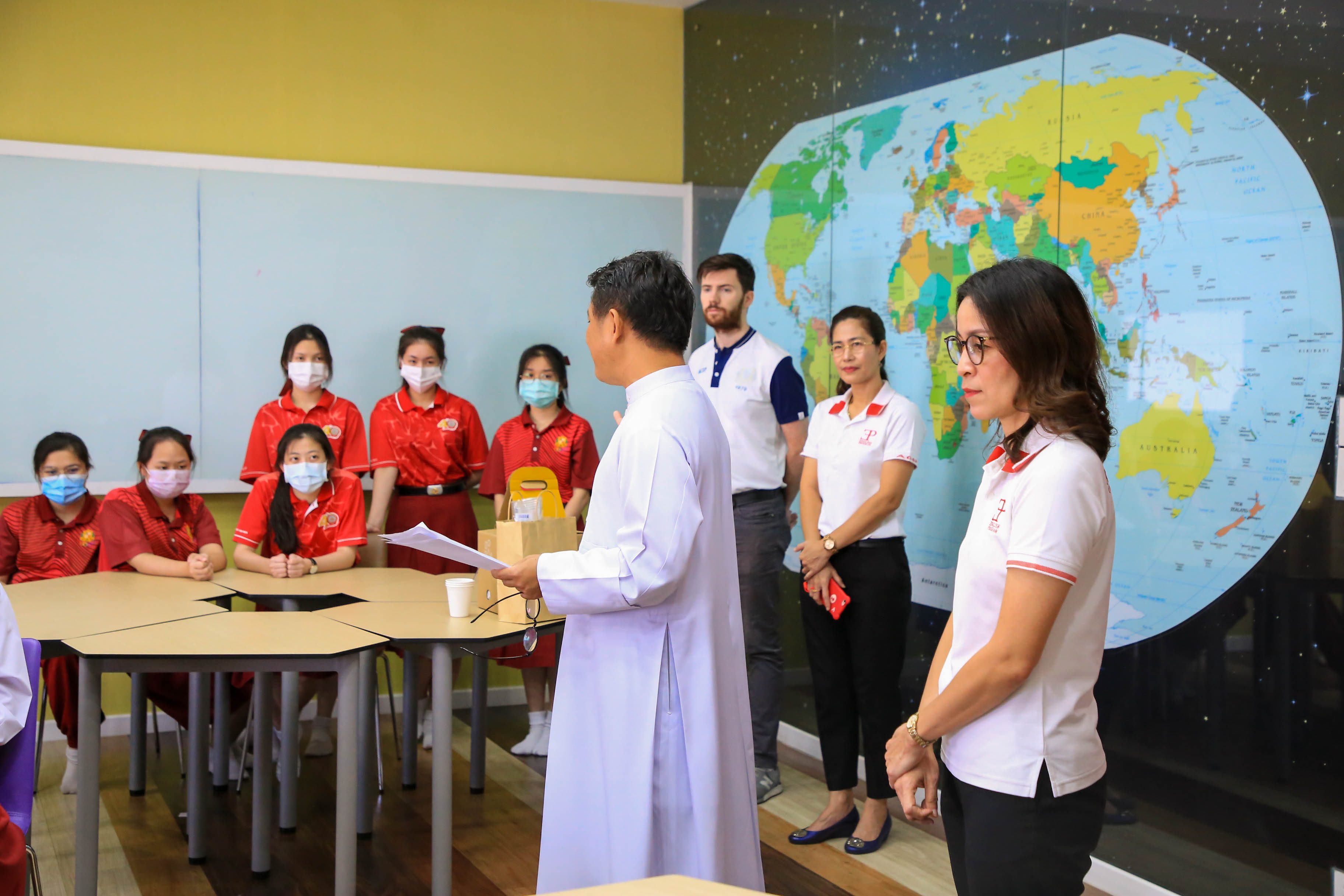 St. Gabriel Building – Secondary 6 learners had a consultation meeting with Bro. Dr. Pisutr Vapiso, ACSP School Director, about the S.6 Apprenticeship Project organized by EP Academic Team, November 27, 2020.
Bro. Dr. Pisutr advised them about how this project expects a lot of hard work from the students since they will learn exactly what is entailed in doing their designated jobs during the apprenticeship period which will be from Dec 2-Dec 25, 2020. He also shared his experience and gave a lot of encouragement.
The students will be practicing in the field of their future professions: Doctor at Ramadhibodi Chakri Naruebodindra Hospital, Automotive Engineer at Hino Motors Manufacturing (Thailand) Ltd., Communication Arts and Media at GMM Channel Holding Co., Ltd., Business and Marketing at SME Business in Samutprakran Province, Architecture at Studio PLP, Interior design studio, Bangkok, Thailand, etc.
The students will submit a weekly journal to report their field experiences and the knowledge acquired. At the end of their apprenticeship, their respective work place will send an evaluation of their performance to school.
This project also gives a chance for students to learn about social responsibility and ways of contributing to society and to develop their leadership and teamwork skills and learn how to work effectively with others in teams.