English
Program
Secondary
1
Paper
Mâché:
Layering
my
own
World
Phase
2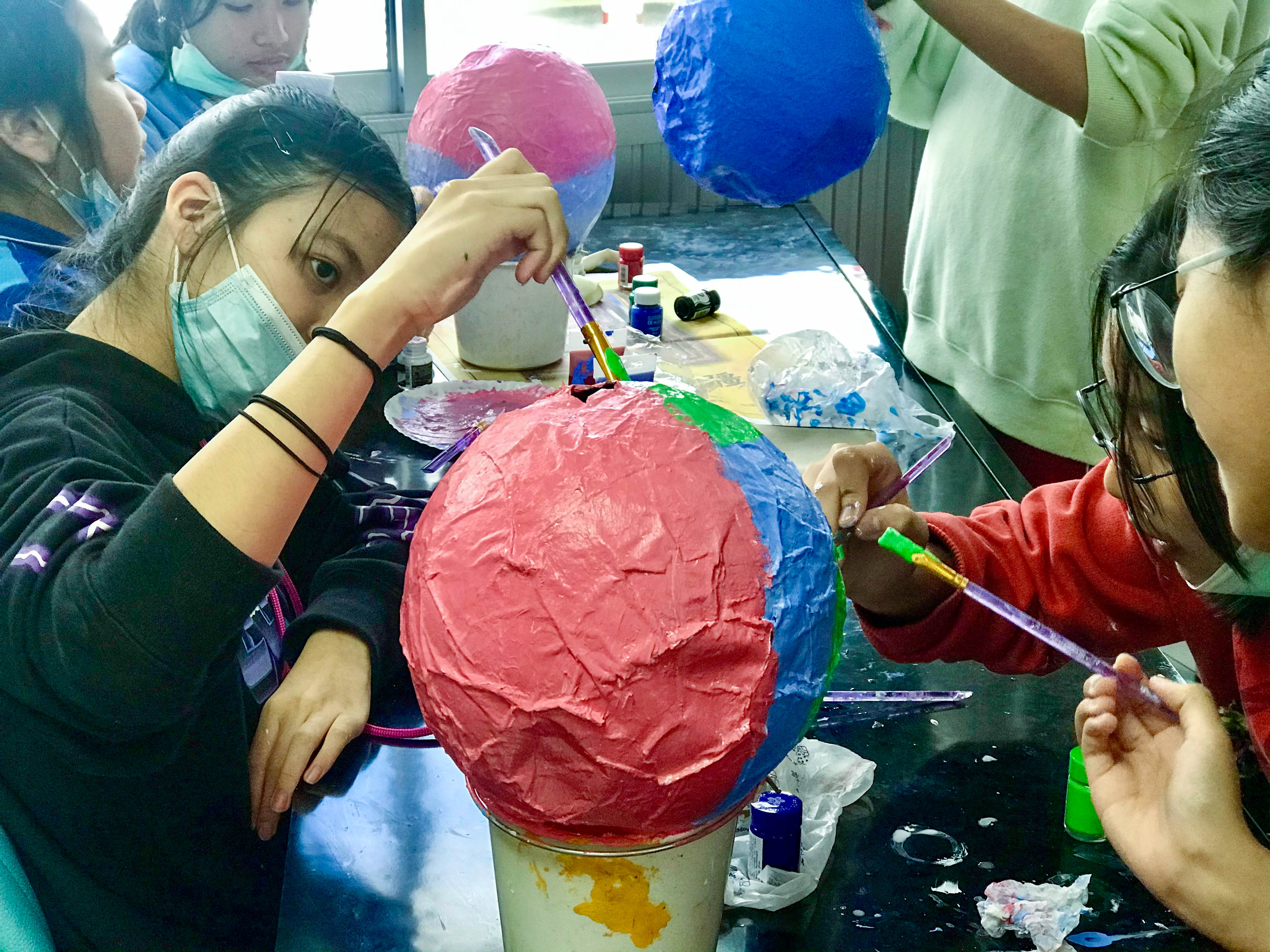 EP Building Art Room – EP Secondary 1 learners enjoyed the Paper Mâché: Layering my own World Phase 2 activity designed by Mr. Ingo Fast, November 27, 2020.
Secondary 1 students engaged actively in learning how to create their paper mâché globes to be painted as happy, imaginary worlds and understand collaborative skills through working together with their peers.
S.1/7 students successfully created paper mâché globes. The globes were painted by S1/8 class. In this way, the students in 2 classes will be able to improve their bonds with their peers in other class while learning how to improve their creativity.
Through this activity's objective, students were able to create, in relatively short time, fun, critical, happy, strange, abstract, and their idea or personal versions of a planet.