P.6
&
S.3
Looking
for
the
Future:
Fighting
for
your
Dreams
and
Parenting
Strategy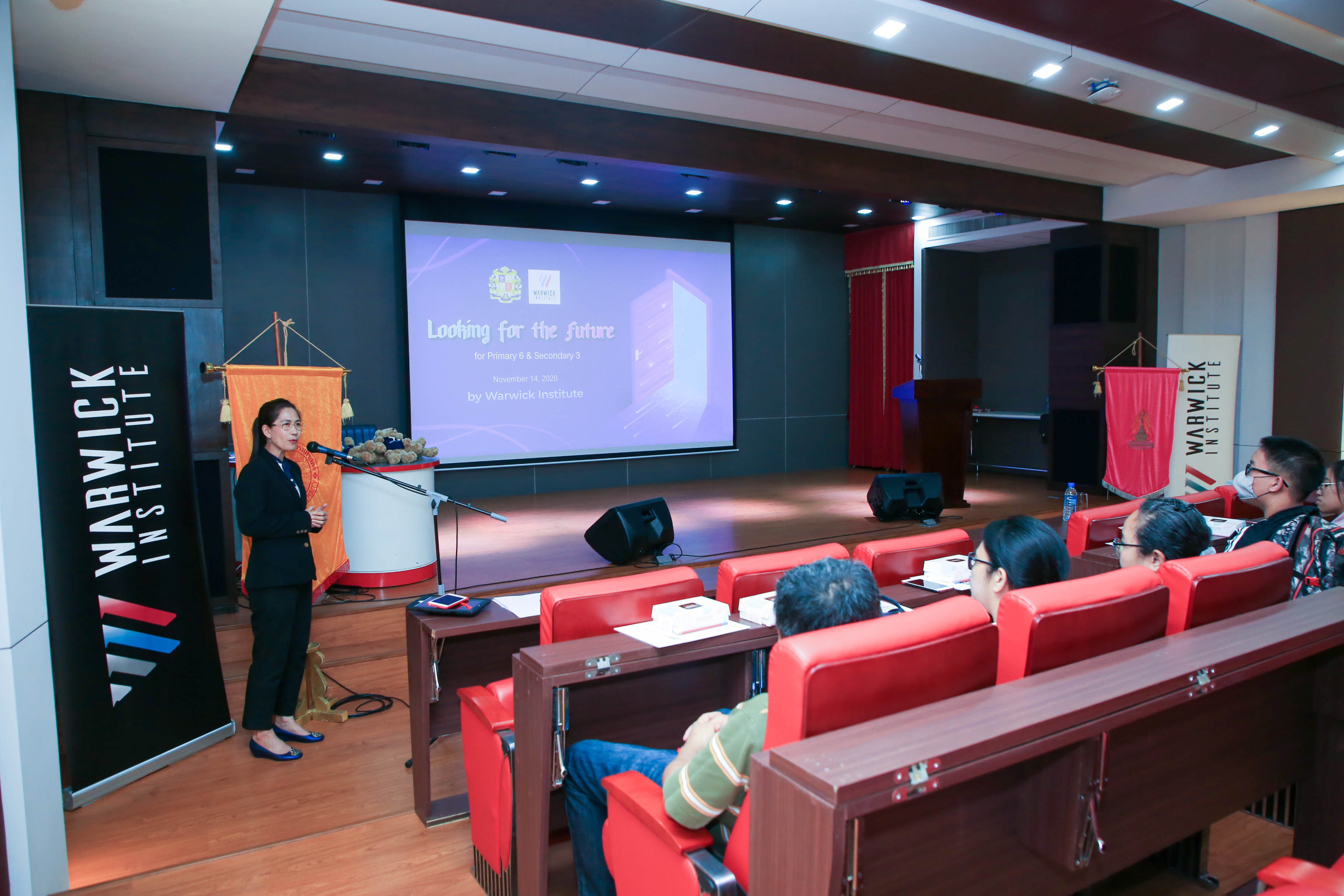 St. Gabriel Building – EP Academic Team organized the Primary 6 and Secondary 3 parents' meeting with Bro. Dr. Pisutr Vapiso, School Director, to serve as the connecting link between parents and school. The union of the school's guidance and support and parent's concern can immensely help a child's educational journey, November 14, 2020.
Bro. Dr. Pisutr Vapiso in his opening remarks presented how important it is for students to study in English Program and how helpful it will be in their future. He also showcased the school's effort in improving the academic atmosphere and EP School Life through providing good facilities that supports conducive learning.
EP also invited an esteemed guest Dr. Apichai Chaiyavanij, President of Warwick Institute, an educational advisory institute for entering the International Chulalongkorn and Thammasat programs. In addition, the institute also prepares students for entrance exams.
Dr. Apichai emphasized the parenting strategy point of view. This strategy explains how parents as well as the relatives of the child play a vital role in Fighting for your Dreams. Before, the student has to plan his/her career path alone or with little intervention from the parents but the parents should change their perspective regarding this.
They have to think that if the child passed, everybody who supported the child pass. If he/she failed then everybody fails. Everyone has an essential role in the child's growth not just the child himself/herself, not just the teachers/ the school body but the parents too.
English Program is committed in providing quality education that focuses in solidifying the English Language skills of EP learners for a better University path and Career journey. Parents, students and the school have to become the cogs for the gear to function successfully.