S.5
Entrepreneur
101:
Business
of
my
Own–Business
Plan
Proposal
Defense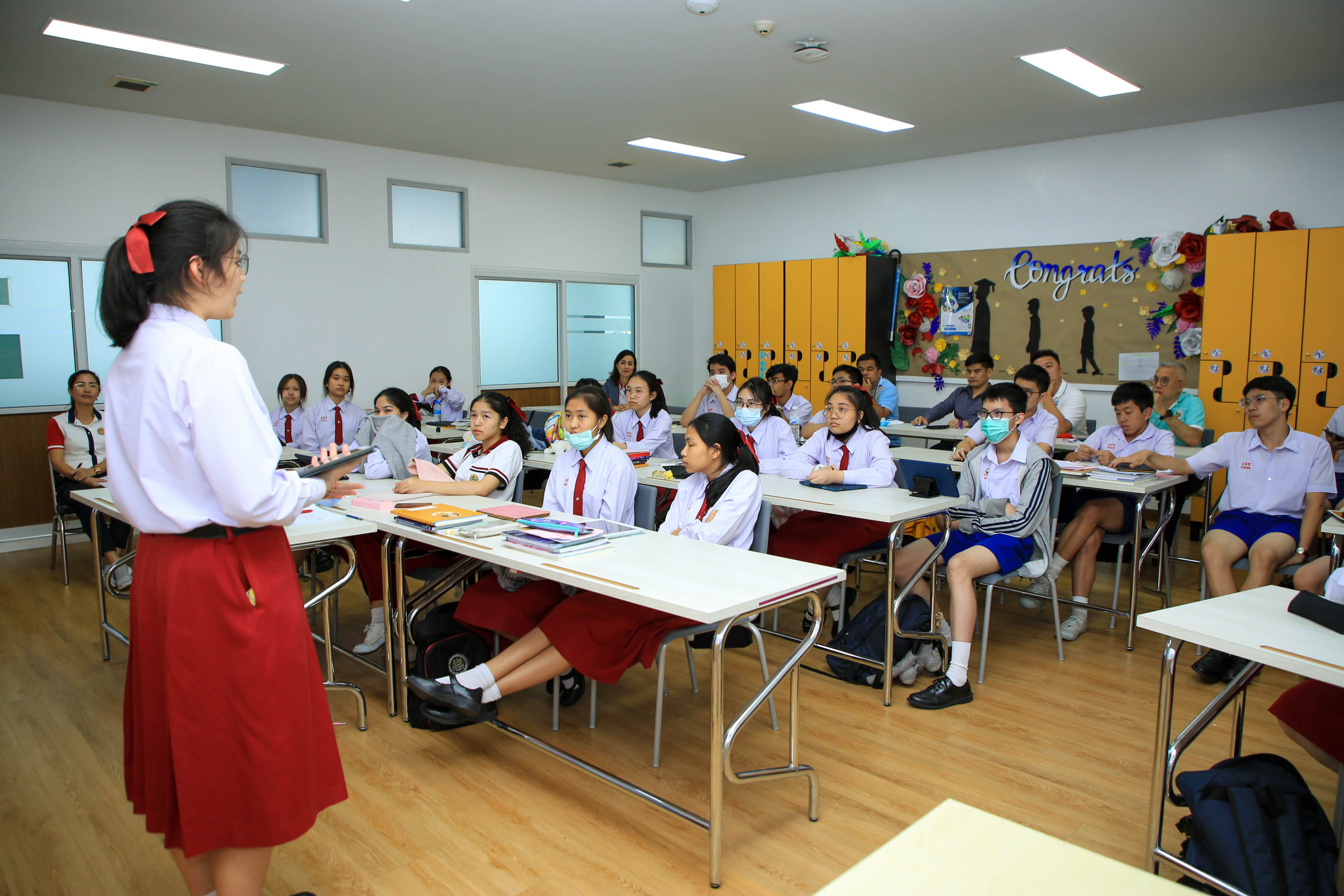 St. Gabriel Building – English Program organized the project Business of my Own–Business Plan Proposal Defense for Secondary 5 students to improve their entrepreneur skills which will run from November 2020 until February 2021.
EP invited four guest mentors who have good background in being successful in running their business namely; mentor Nattapong Kangkun(PTA), and 3 student alumni mentor Anuwat Sakritichai, mentor Chukiat Suphap and mentor Jakraphant Buranthirawith.
The project procedure will be: the school will be the prospect investors. The presentations should be designed with the following things in mind: (1) As a business man, what will you do? (2) If you open that business, what are the things you need to have from the materials to the skills, etc. and (3) What specific business will you run? Is it feasible with 5,000-10,000 baht as a capital?
The students have to present their business plan to the guest mentors. S5 students should bear in mind that guest mentors will help in the outline of presentation and act as facilitators through giving suggestions but they have to do the entirety of the project themselves. The suggestions received can be added or not.
By following this general outline and focusing on the most important information, each group must answer most of the given questions during presentation and provide as much details as needed.
After the proposal presentation, the guest mentors will decide the approval and the school, as the investors will then give the approved capital. The end of project timeline will be on 5th of February.