S.1
Paper
Mâché:
Layering
my
own
World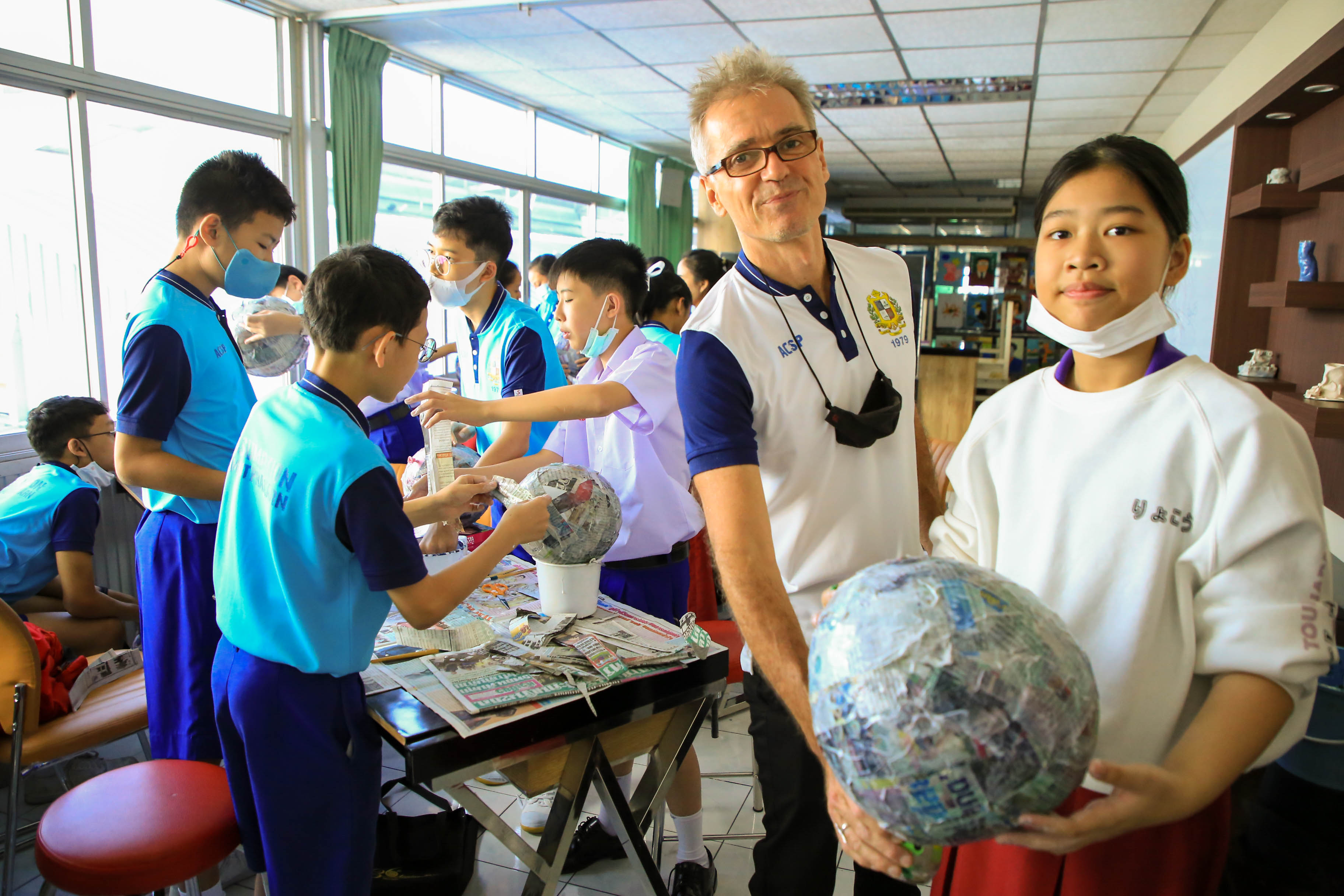 EP Building Art Room – EP Secondary 1 learners enjoyed the Paper Mâché: Layering my own World activity designed by Mr. Ingo Fast, November 13, 2020.
Secondary 1 students engaged actively in learning how to create their paper mâché globes to be painted as happy, imaginary worlds and understand collaborative skills through working together with their peers.
S.1/7 students successfully created paper mâché globes. The globes will then be painted by S1/8 class in two weeks. In this way, the students in 2 classes will be able to improve their bonds with their peers in other class while learning how to improve their creativity.