Welcome
to
ACSP
English
Program
Family!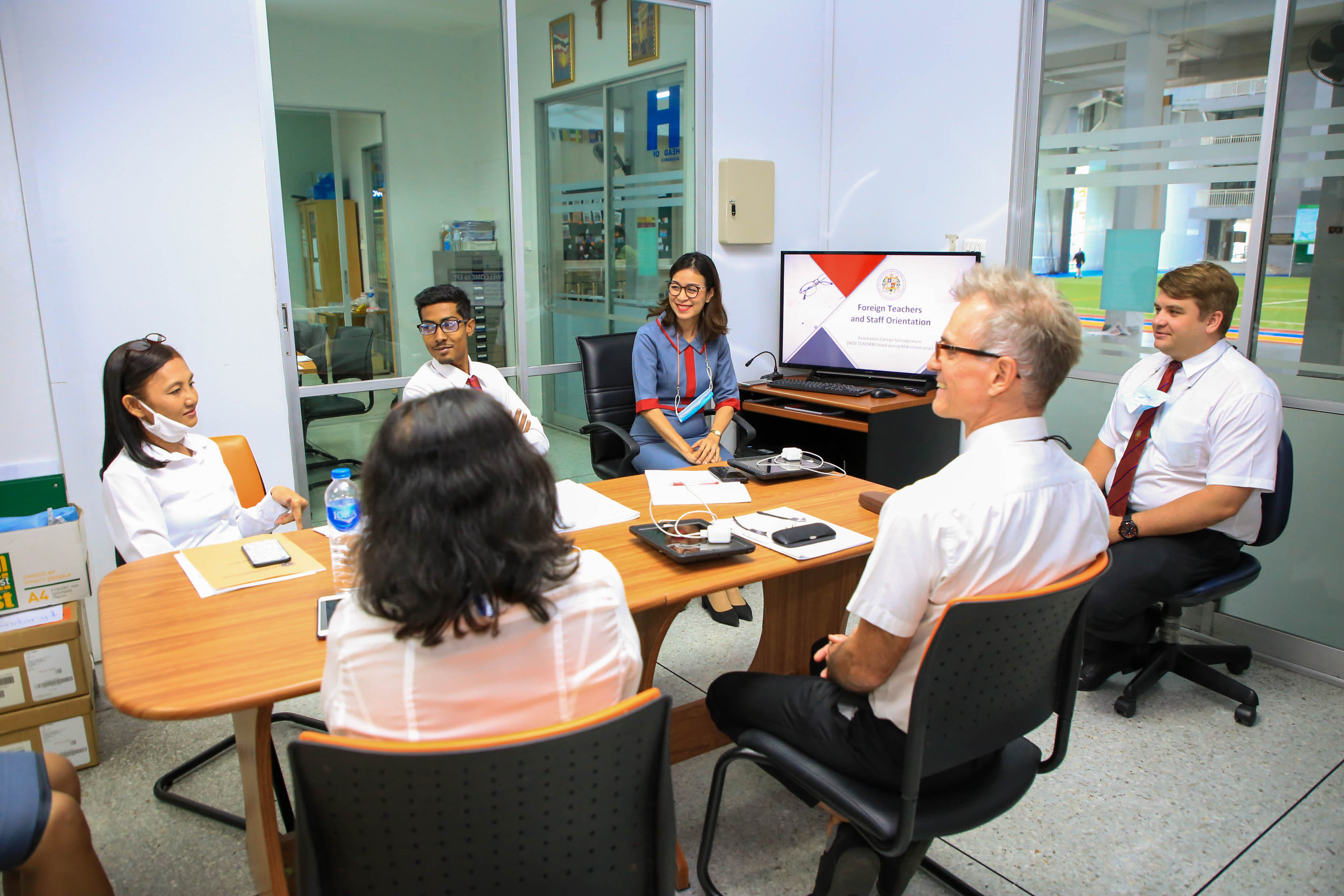 St. Gabriel Building – EP Administrative team welcomed the four new teachers in the family and discussed to them how things work the EP way to improve teaching and learning atmosphere quality, November 12, 2020.
The four new teachers Mr. Bartholomew Badar, Mr. Ingo Fast, Mr. Libna Pareja and Ms. Juliana Neri will teach Mathematics, Arts, Chemistry and Physics respectively.
Ms. Jiraporn Jittham, Head of EP, explained the expectations of EP (EP Goal), school policy, duties and responsibilities, development plan, school activities (calendar) and achievements. Ms. Kanokwan Kaewmak, EP Head of Academics, followed up with the things they have to know in classroom management, academic atmosphere standard and academic/admin forms. Mr. Samuel Needham, EP Head Mathematics Department, also provided some suggestions and guidance in managing their lessons and the alignment of its contents to both Thai and Cambridge curriculum.