Sikarin
Hospital
and
ACSP
English
Program:
Prevention
is
Better
than
Cure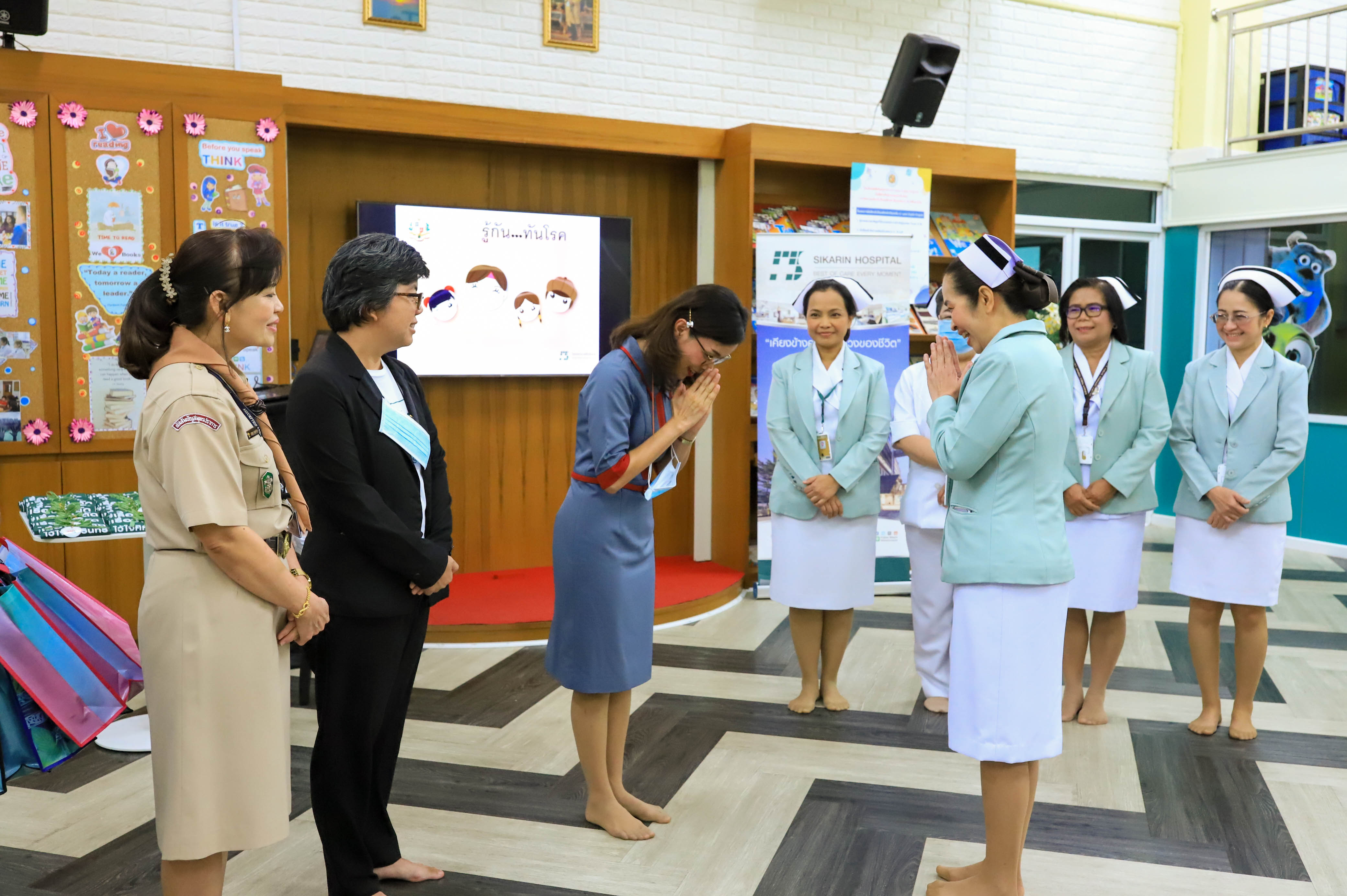 St. Gabriel Building – Primary 1 to 6 learners and EP Discipline Department led by Ms. Siriwan Yuthongkham and Ms. Premrudee Kritchareon welcomed the distinguished guests from Sikarin Hospital for the Health Care Project: Prevention is Better than Cure, November 11, 2020.
The guests are comprised of the Asst. Director, Head nurse and other health care personnel who shared their expertise in preventing getting infected by a contagious disease caused by viruses to P1–P6.
They also showed how to wash hands properly and give a lot of fruitful experience to the young participants through giving lots of information during question and answer. The active learners in Q and A got the prize awarded.
ACSP EP would like to thank the Sikarin Hospital for this meaningful activity. The school appreciates the knowledge earned through this.