EP
Foreign
Teachers'
Monthly
Meeting:
Accomplishments
and
Preparation
for
the
next
semester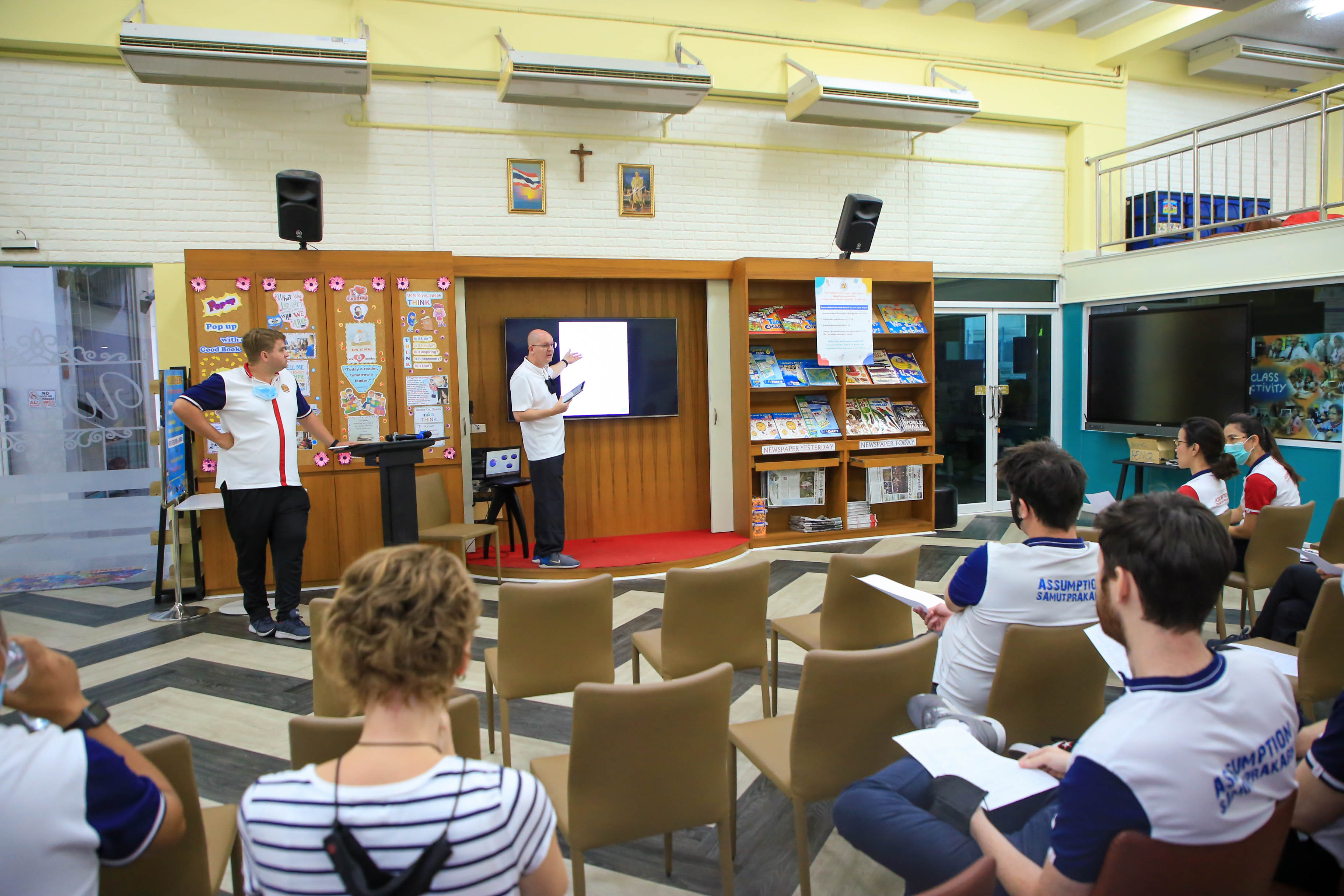 Discovery Center – EP held its EP Foreign Teachers' Monthly Meeting for the month of October to express gratitude for the teacher's hard work in providing EP learners quality learning, to discuss about the changes to be implemented and to inform teachers about the preparation timeline for the second semester, October 22, 2020.
The meeting agenda were all addressed, some adjustments and clarifications were made. Accomplishments on the Cambridge Checkpoint Assessment were presented and teachers in respective subjects have a group meeting for discussing ways to further improve certain subject areas. Classroom management was emphasized and some issues in assessments' score were also answered.
Ms. Jiraporn Jittham, Head of EP, presented about the school policy and the general overview of the school's expectation like the usage of positive reinforcement in managing the student's behavior and what things to prepare for the incoming semester (revised curriculum integration of Thai Curriculum and Cambridge, inviting a guest expert during class observation/inspection of HOD/Immediate boss to improve quality of teaching, homeroom duties and other supporting activities).
Mr. Samuel Needham, HOD (Math), showed the School Calendar for October 2020-May 2021, explained Cambridge Checkpoint Examination results and addressed certain areas to improve, follow up and reinforce. Mr. Laef Bokish, HOD (Health and PE), explained the new lesson plan template, what are the things to input and when to submit such documents.