English
Program
Secondary
6
Respiration
Analysis:
Different
Carbon
Sources
in
Yeasts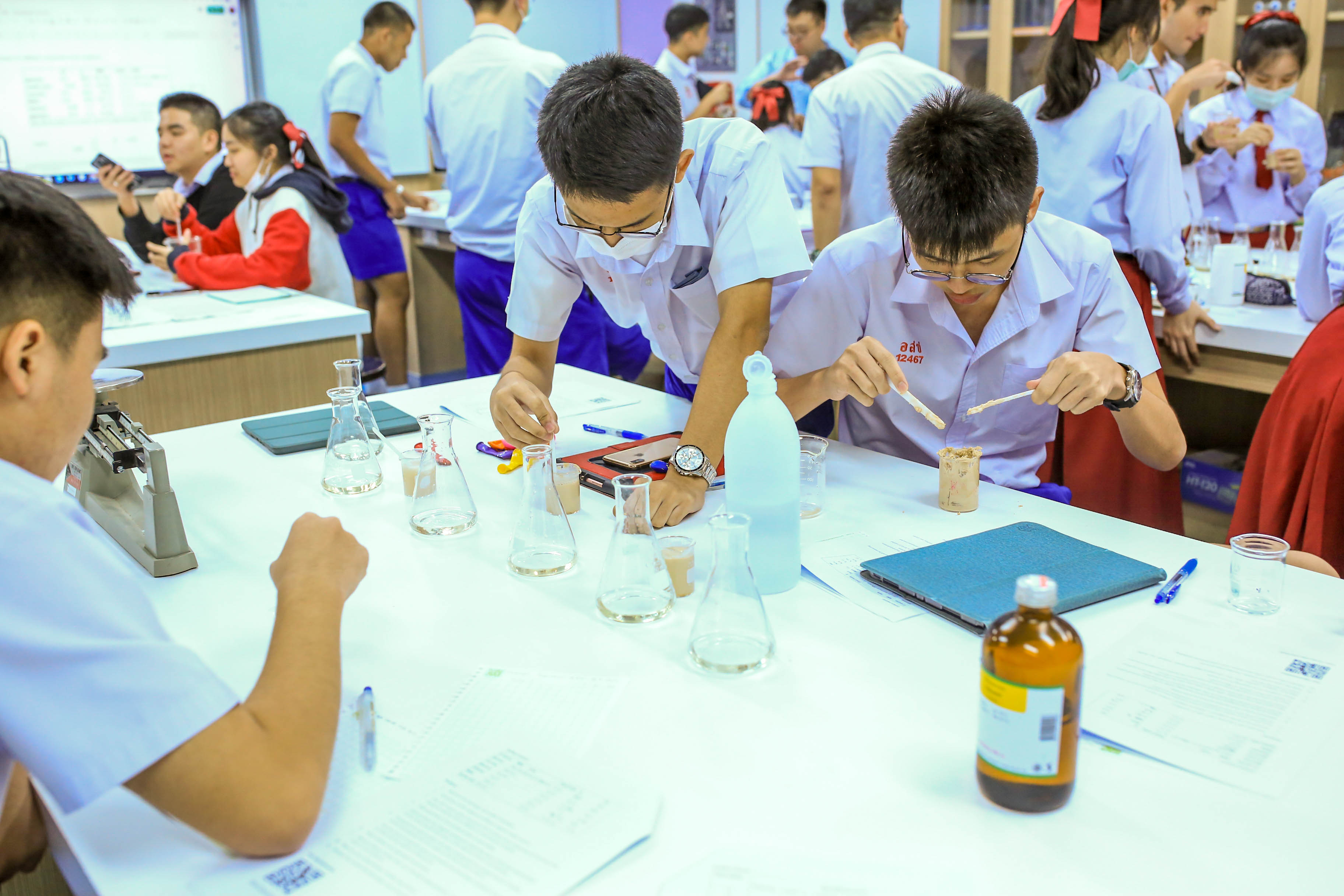 St. Gabriel Building – Secondary 6 immersed in the Respiration Analysis: Different Carbon Sources in Yeasts Biology Experiment planned and supervised by guest experts invited by ACSP English Program, Dr. Kobchai Duangrattanalert, PhD in Genetics and academic contractor IPST Thailand and Dr. Chanati Jantrachotechatchawan, PhD in Neuroscience and course books editor IPST Thailand, October 13, 2020.
One of the objectives of this experiment is to observe the chemical reaction of interest in the respiration pathway of each designated carbon source (glucose, sucrose, glycerol, ethanol, MSG and acetic acid) with CO2 as a final product to be measured.
The students are fascinated about exploring the microbiology world together with their teammates and are looking forward for future learning opportunities in ACSP English Program.