English
Program
Primary
1
Mathematics:
STEM
CHALLENGE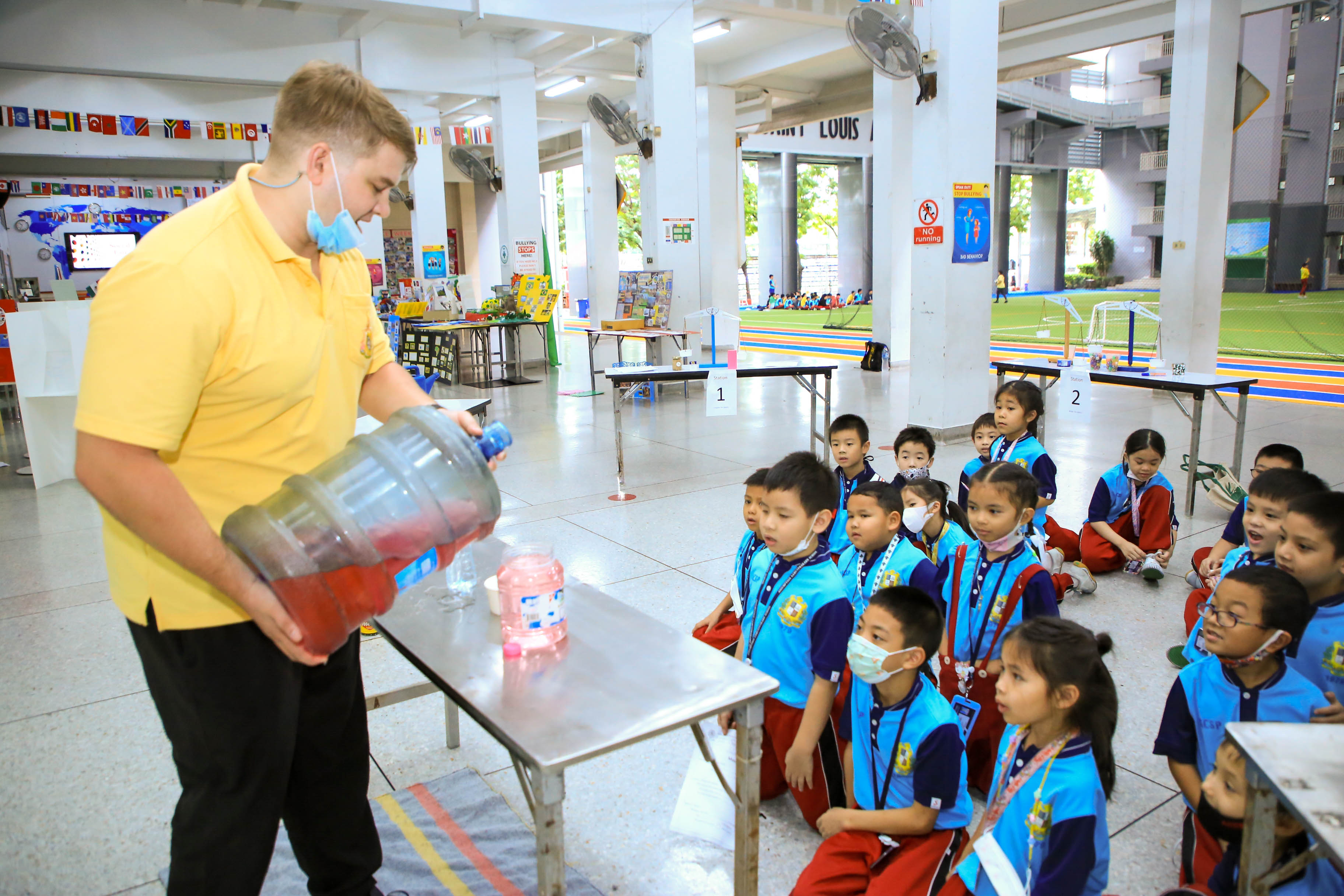 St. Gabriel Building – Primary 1 children in EP embarked on the first ever STEM challenge (Science Technology Engineering and Maths) about Mass and Capacity planned and organized by Mr. Samuel Needham, Mathematics teacher, October 9, 2020.
Children were shown shown the basic concept of 6 different stations, each with their own specific objectives, then they were set free to discover more about the topics they have learnt, allowing them to use their ideas and knowledge acquired through the last two weeks of in class learning. Working in a team is new to younger children, and we keep working on this concept to help make all children leaders of our future.
It's never too early to learn these skills and they must be continually reinforced through their education. For this activity, a leader and a recorder were chosen for each group to assist with direction and recording of their mathematical and scientific observations.The other children in the group were set the objective of completing the task and making observations.
At the end of the day, it is the hope that EP learners had an exciting experience and consolidated their learning experiences that motivates EP teachers to plan and organize such learning experiences.