ACSP
EP
and
Panyapiwat
Institute
of
Technology:
Glimpse
of
the
Future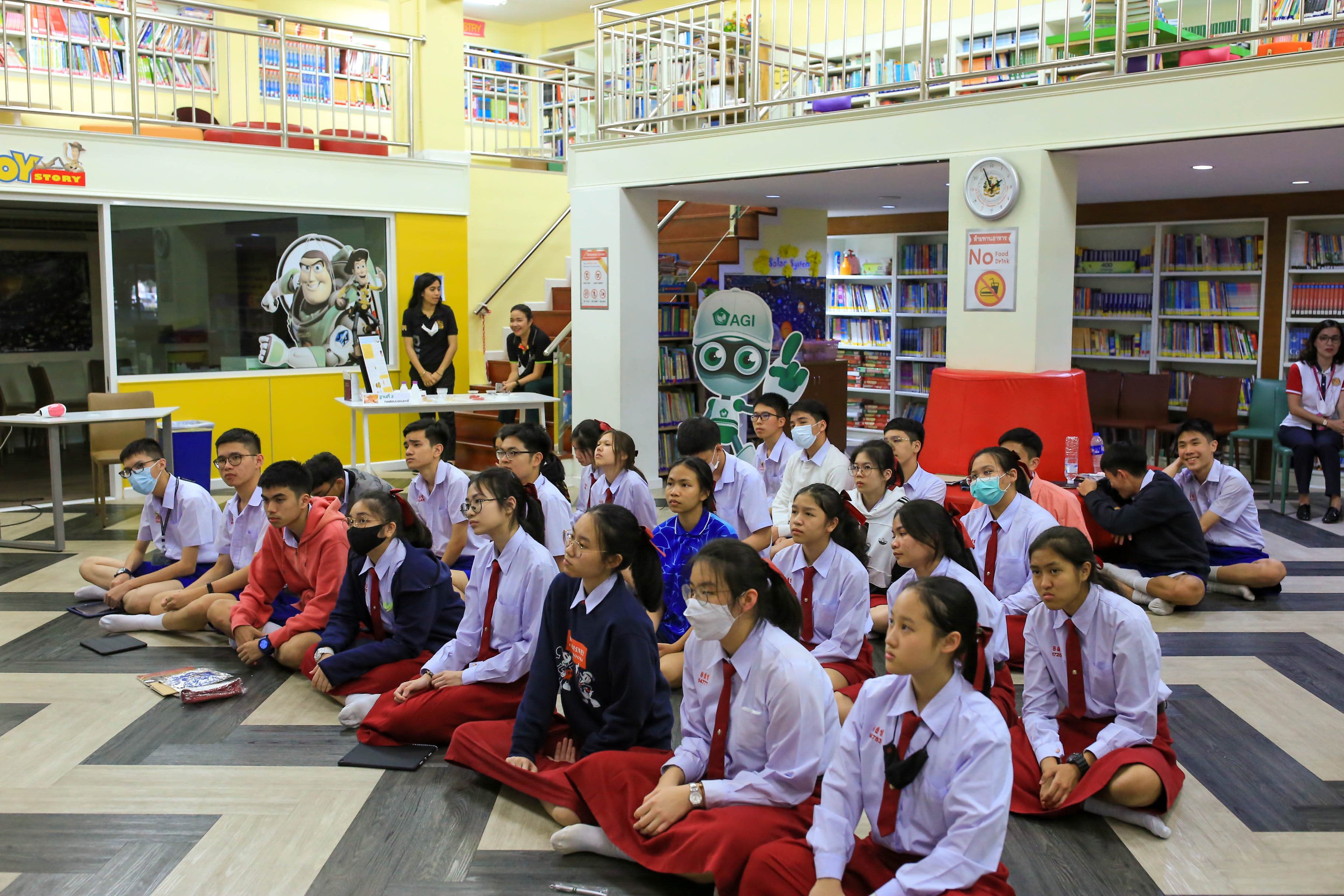 Discovery Center – English Program moved a step further in paving the way for the cooperation with Panyapiwat Institute of Management (PIM), October 6, 2020.
PIM sets its bar in creating professionals through work-based education and the goal of having graduates who are ready for International Agro-Industry professional work.
The purpose of the PIM Faculty of Agro-Industry's (AGI) visit is to pique the young generation's interest in Agriculture industry through various activities and to show what they can offer.
One of the activities is the three stages of boiling eggs. If you want to have Onzen eggs, you have to bring water to boil, turn gas off and let the egg boil. If you want it poached, boil it for 3 minutes and if well cooked, boil it for 10 minutes.
There is also some discussions about the Farm Technology Management (FTM) and Food processing Technology Management (PTM). PIM, with the AGI–mission PROS, Pedagogy, Research, Operation and Stakeholder benefits, do not teach Agro-Industry but teaches how to learn Agro-Industry