English
Program
Secondary
3
Poster
Design:
Covid-19
Risk
Prevention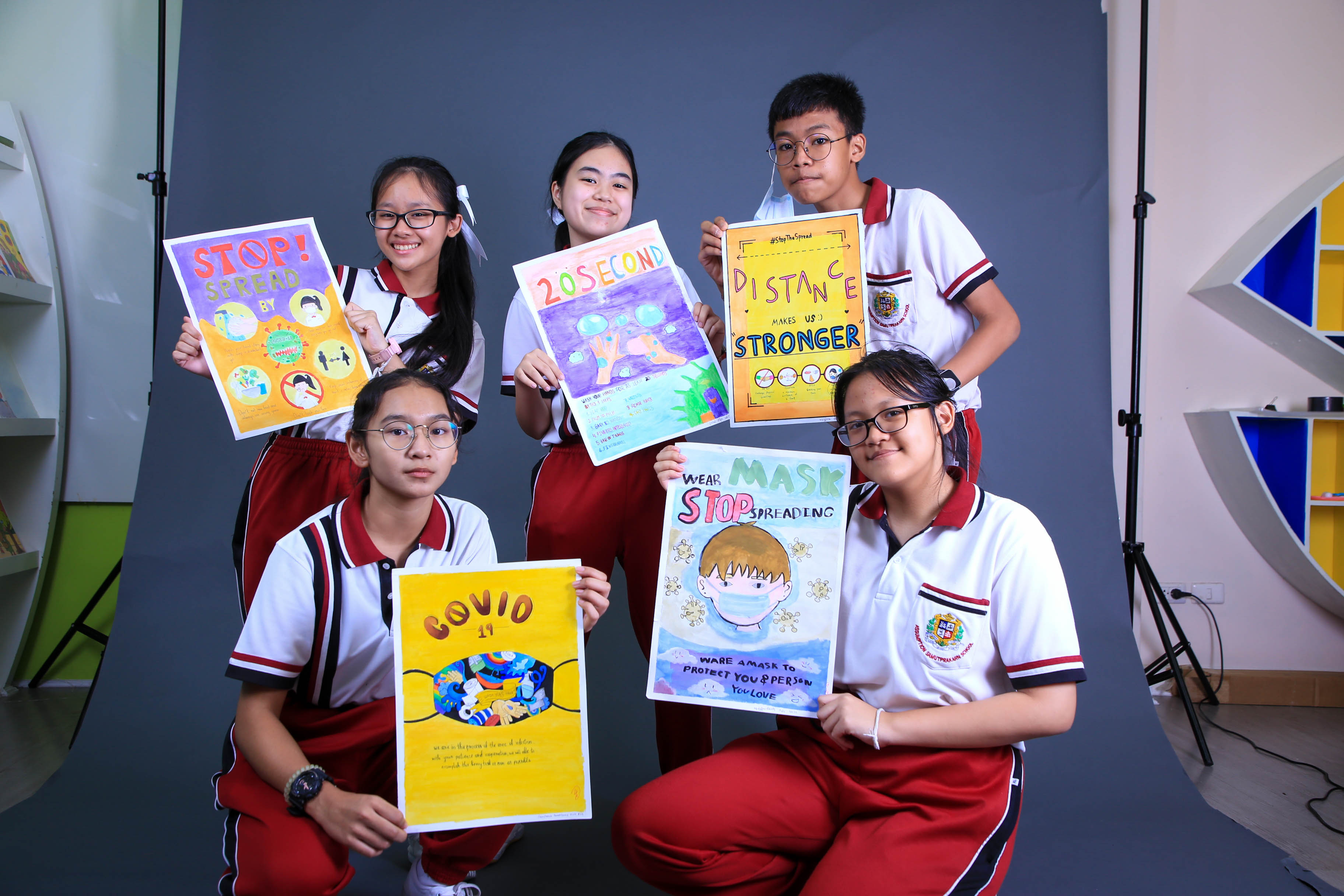 St. Gabriel Building – Secondary 3 students with the help of Mr. Sarawut, S3 Art subject teacher, showcased their creativity through making a poster with the theme Covid-19 Risk Prevention, September 16, 2020.
Designing a poster for Covid-19 Risk Prevention activity was enjoyed by S3 learners. Using water colour and Poster colour techniques to paint their ideas on how to encourage people who'll see their posters follow Covid-19 measures were challenging.
S3 learners put their arts skills and creativity on their canvass and show to their teacher in a constructive way why do they come up with their design.