ACSP
Christmas
Love
&
Share:
Giving
is
Caring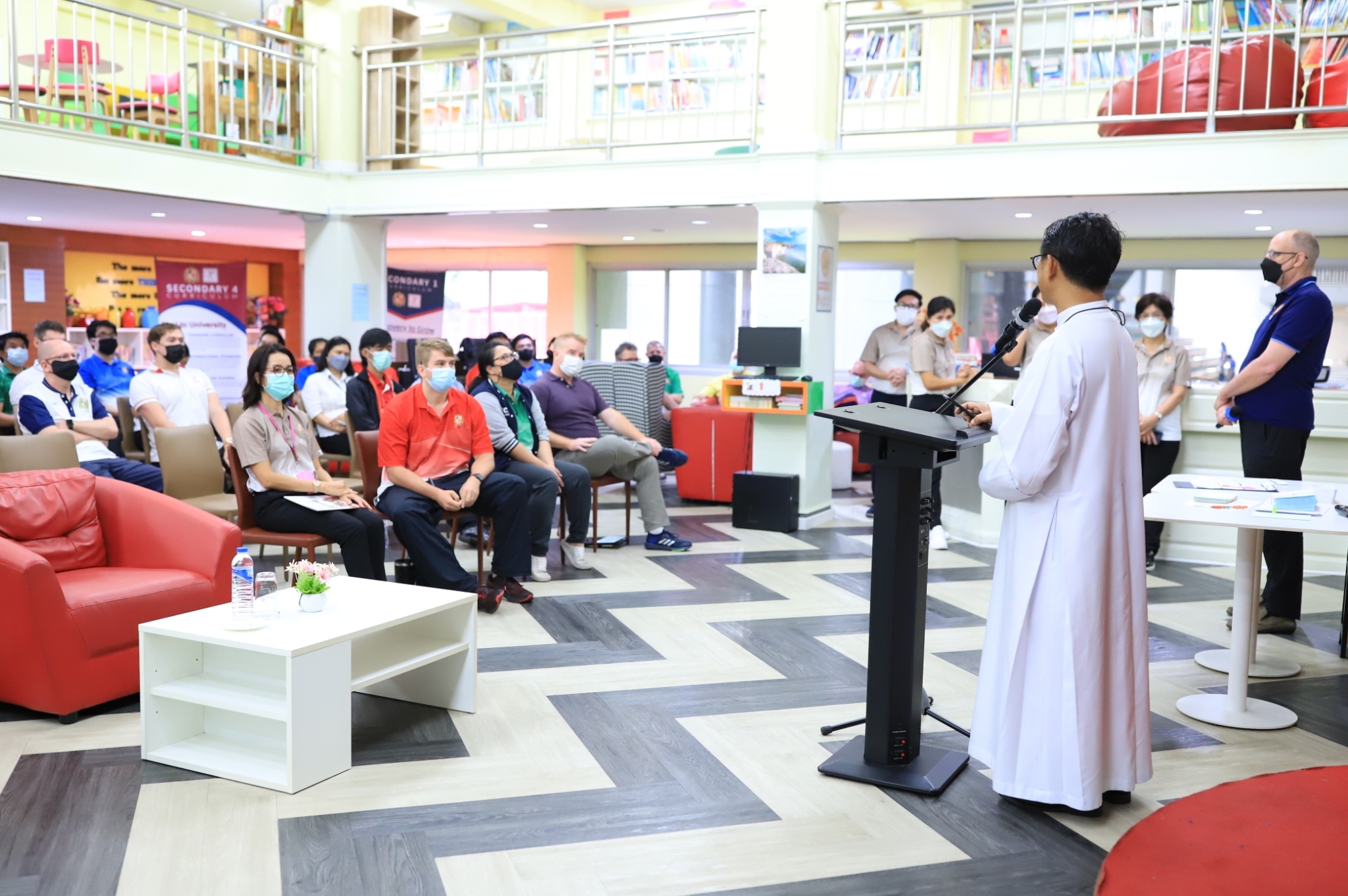 ACSP celebrated the spirit of Christmas through the Love & Share event led by our School Director, Bro. Pisutr Vapiso,Ph.D. This event is held for the teachers and staff to look back to all the challenges we've faced this year and to give thanks to our Almighty Father for giving us guidance and strength to overcome it all, 24 December 2021.
Bro. Pisutr gave an inspiring opening message about remembering that Christmas is not just about giving and receiving presents but it is a joyful season to celebrate His Presence. Following that, all the teachers and staff present are really happy and thankful to receive a Christmas gift from the school.
ACSP would like to thank all its school community members for being such a blessing. May all our wishes come true and HAPPY HOLIDAYS!