ACSP:
EP
Parent
&
Teacher
Meeting
(Online)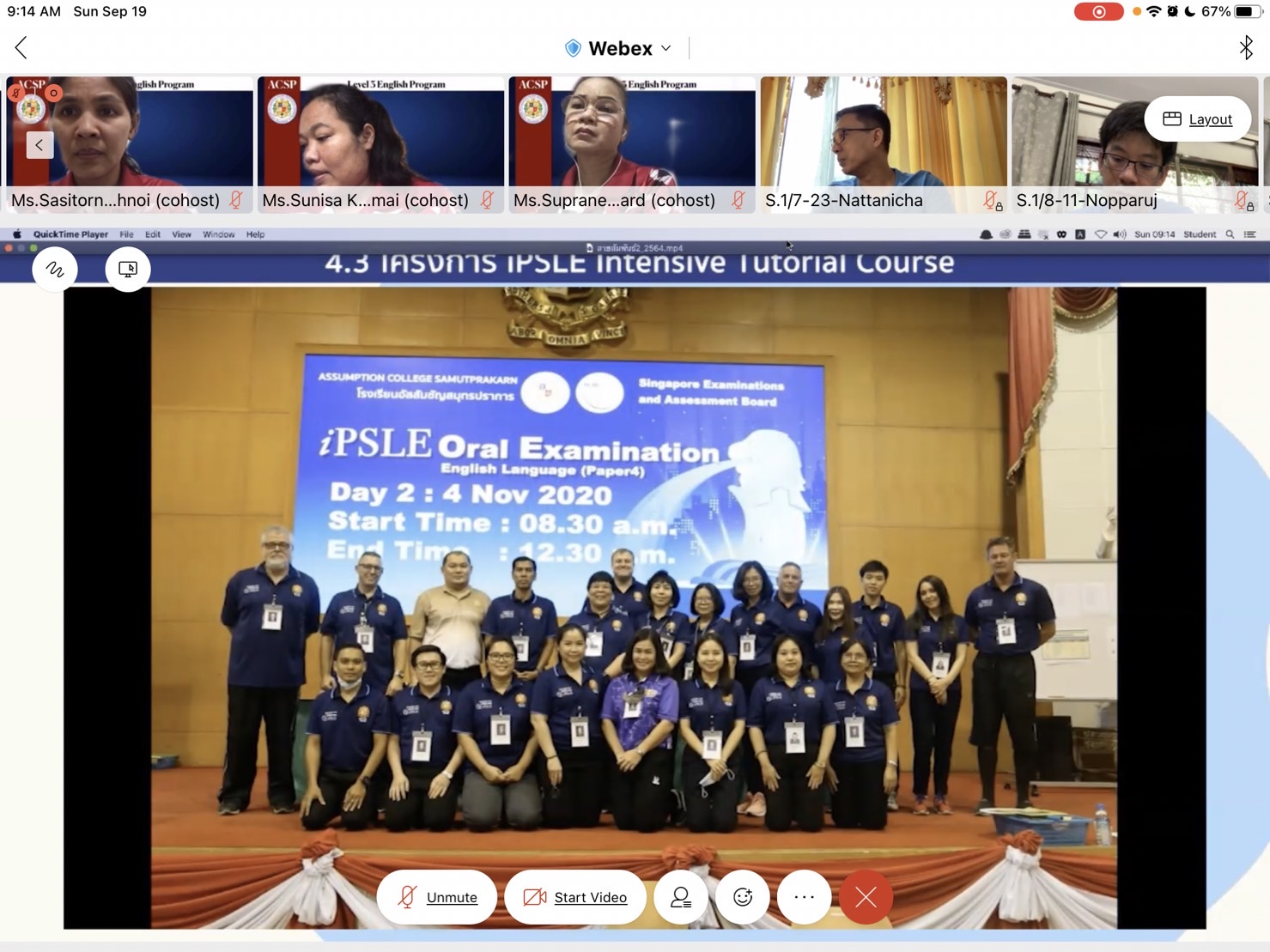 Assumption College Samutprakarn held the EP Parent & Teacher Meeting (Online) on 19th September 2021. This event is to showcase how the school commits to its goal and continue to provide and improve the quality of education to the young learners. The meeting started with a videoclip showing the preparations and Covid-19 safety precautions done by the school. Communicating with Sikarin Hospital Bangkok and other organizations, assuring that the school community members are vaccinated. There's also an ongoing survey for parents who would like to have their child, age 12-18 years old, vaccinated with Pfizer.
The video later shows accomplishments and proofs of outstanding performance of ACSP, successful University admissions, development of facilities to cater students' need, collaboration with private institutions in Thailand and abroad to give students more learning opportunities and pave their way to pursue excellence.
The latter part of the event has Q and A. In this part, parents are informed of the assessment methods used by the teachers. They are given the chance to voice their concerns or raise any questions and clarifications. The school would like to give appreciation to our Thai and Foreign teachers. The meeting ended well thanks to your teamwork, commitment and support.