S2
Science
Week
Mascot
Competition:
Bagged
the
Crown!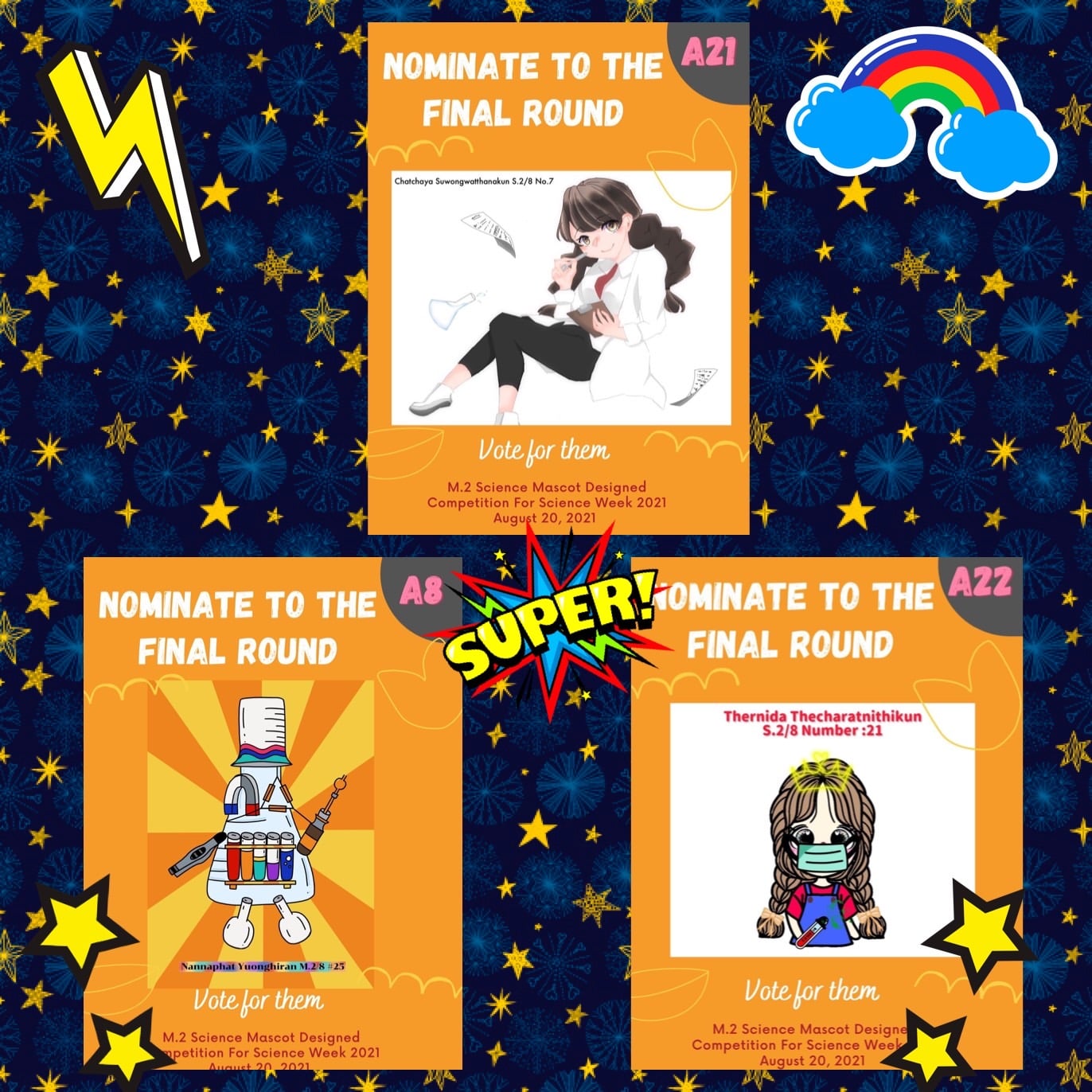 In celebration with the science week, Secondary 2 learners participated in the Mascot Competition held by Science Department. The contest was held from 23rd to 27th of August 2021. The voting period in Facebook closed last Monday, 30th of August. Congratulations to the following winners:
🏅The 1st place
Nichakan Sirivattanasakkul M.2/8
🥈The 2nd place
Athirat Poomsirianan M.2/7
🥉The 3rd place
Chatchaya Suwongwatthanakun M.2/8
🎊Consolation prizes for 2 runner ups
Nannaphat Yuonghiran M.2/8
Thernida Thecharatnithikun M.2/8
Congratulations to all the participants and those who supported them to make this contest fruitful!