English
Program
Primary
1-2
Field
Trip:
Sea
Life
Paragon,
The
World
Under
the
Sea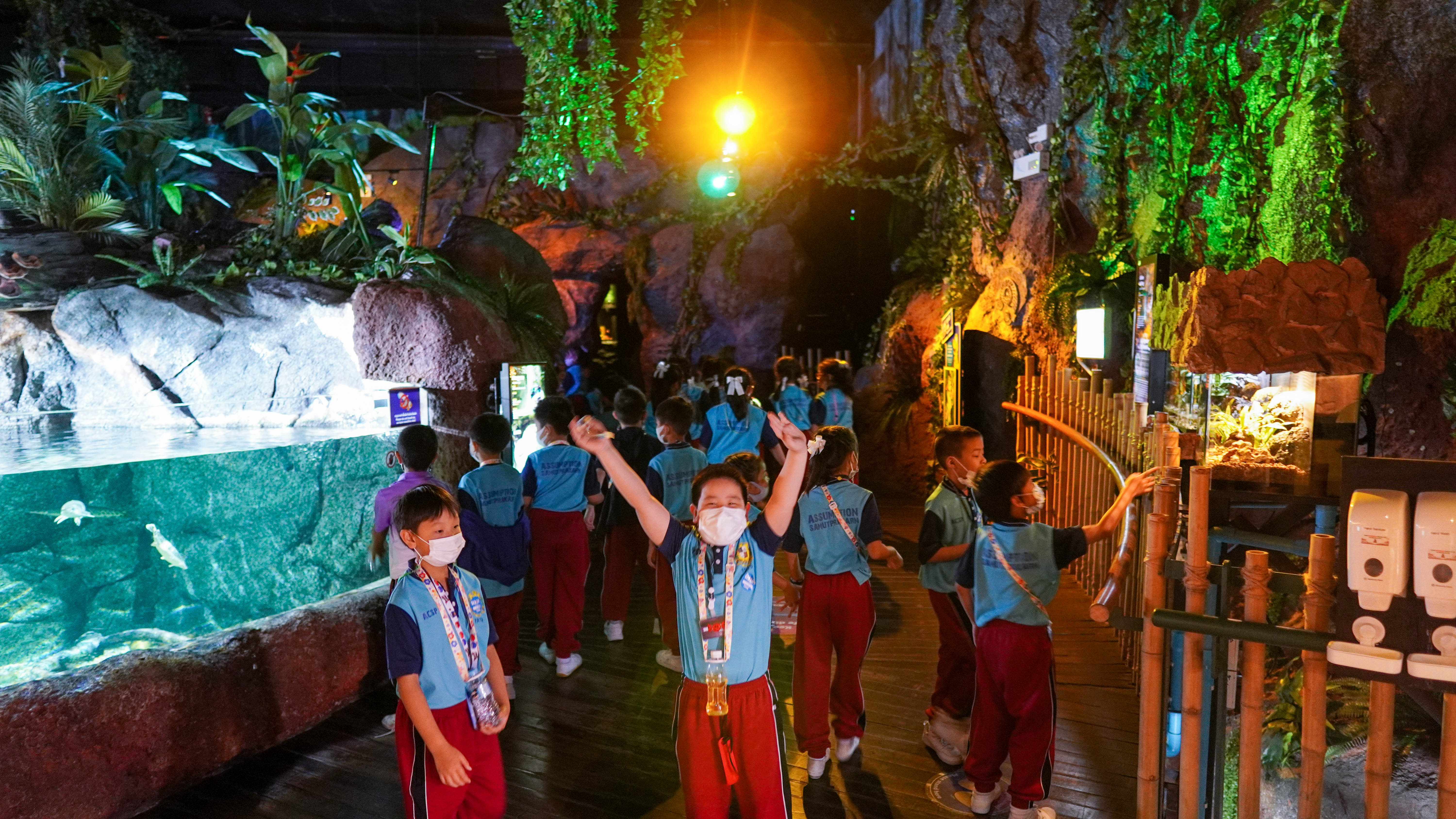 Sea Life Bangkok Ocean World – Primary 1-2 learners exhaust their energy having fun in the field trip organized by the school together with Sea Life Bangkok Ocean World that aims to provide both entertainment and education to the young visitors, November 24, 2020.
The aquarium aims to promote an appreciation and understanding of the aquatic environment in line with the formal Thailand curriculum. With this, EP learners explored different stations guided by the staff who explained the information about things to bear in mind when taking care of the habitat.
The young learners are also allowed to touch the starfishes and interact with some aquatic animals. They also had fun journeying around the dinosaur replica. They also witnessed Giant Spider Crabs, Giant Pacific Octopus, Stingray Sharks, Jackass Penguins or African Penguins, jellyfishes and other aquatic animals can also be seen over there.
The students love this unforgettable experience and record it on their booklet to present and share their experience when they return to school. They would be really glad to hear if there will be more fun trips like this!