ACSP
English
Program
Project:
Looking
for
the
Future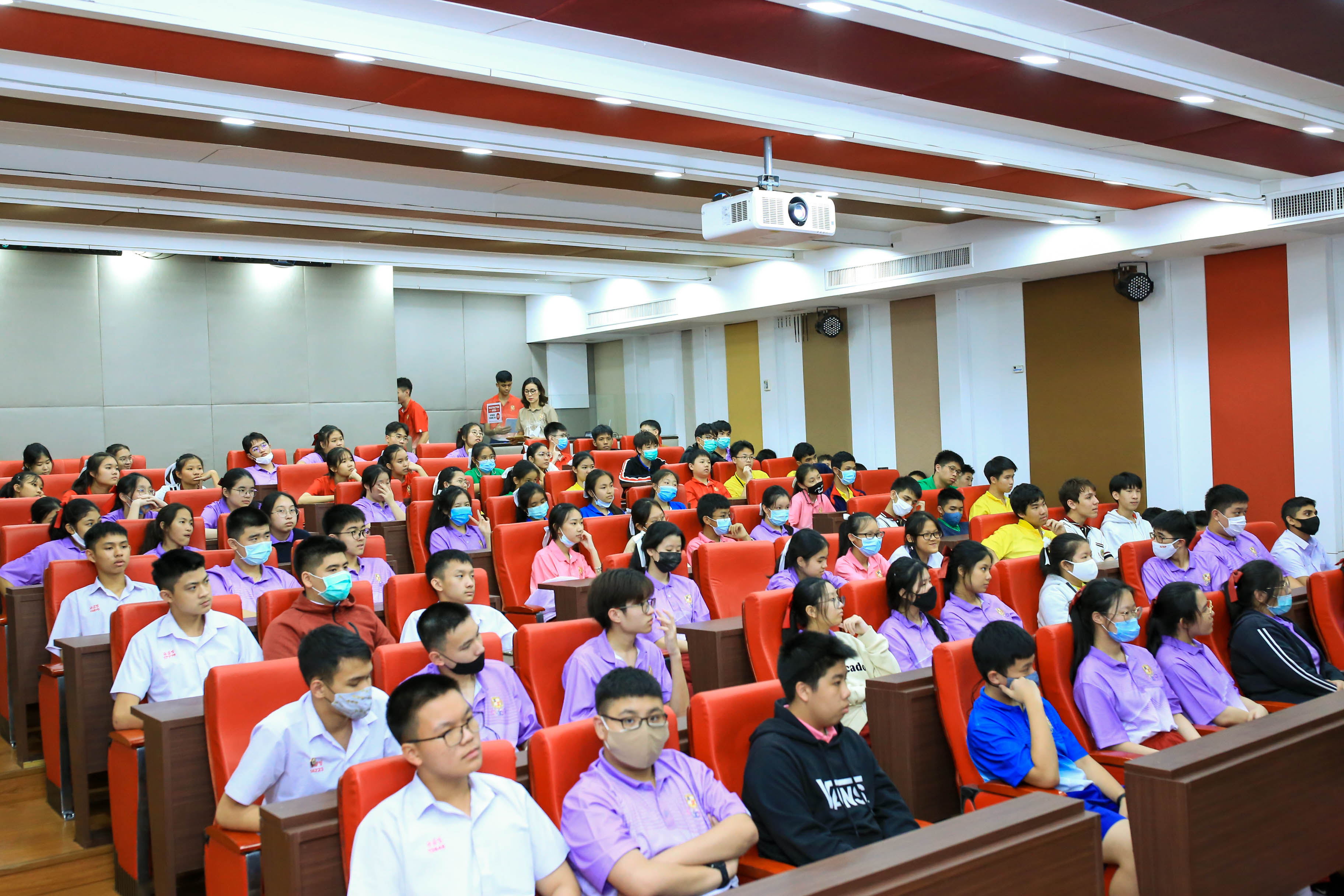 Albert Lawrence Hall – English Program led by Ms. Jiraporn Jittham, EP Head, and Ms. Kanokwan Kaewmak, Head of EP Academics, held the EP Project: Looking for the Future. This project is planned and organized to support and help students in their academic, finding and building their "self" and future path, September 30, 2020.
There will be various activity throughout the project. One of this is the Meet and Greet activity. This activity is divided into two parts. The first one is Primary 6, Secondary 1, 3 and 4 the students will meet and greet Ms. Jiraporn and Ms. Kanokwan for briefing and orientation including the question and answer portion about the road map for M1, M4 and University admissions respectively. The second part is the students will meet and greet some student alumni to discuss about goal–setting, their success stories and Inspiration in finding their "Self".
EP invited seven Alumni to be the guest speakers for this function. They are P. James, Software Engineer who got 100% scholarship for his Master's Degree in Universität der Bundeswehr München, 1st rank university in Germany (rank 40-50 in world ranking); P. Aom, Double degree medical student in Fujian University, China; P. Lek, Arts student in Chulalongkorn University; P. Manow, BBA student at Assumption University; P. Ball, Professional Jet Ski Player and Business owner; P. Mai, Award-winning Dentist and P. New, former best ACSP student and medicine student at MUIC.
Secondary 1, 3, and 4 students enjoyed the activity. They participated actively and ask a lot of questions about the goal–setting, their success stories and Inspiration in finding their "Self". Primary 6 students are looking forward in participating on the said activity on October 7.
English Program is also planning a "Meet and Greet" activity for the S.3 parents with the guest speaker from Warwick Institute, famous in Admission consulting institution for International programs.