EP
P1
to
S6:
Thai
Etiquette
Training;
How
to
conduct
oneself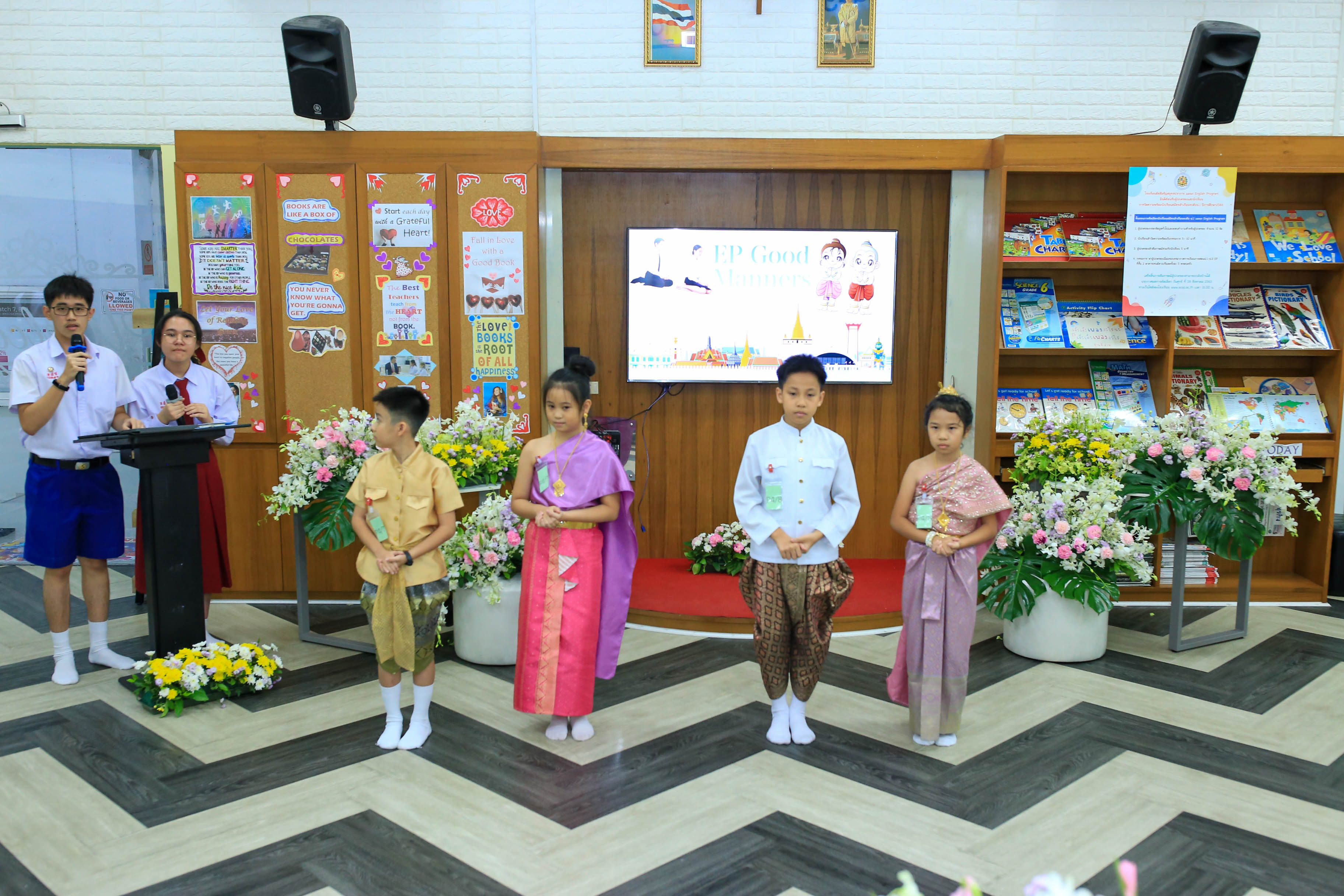 St. Gabriel Building – EP Primary 1 to Secondary 6 students will learn how to conduct oneself through Thai Etiquette Training: How to 'Wai' properly organized and planned by EP Discipline Affairs and Student Ambassador, September to October, 2020.
Mentor-Mentee system was implemented to emphasize the school's objective of maintaining the Thai culture while pursuing academic international standard. EP also held the Good manners and Thai Etiquette Competition to further promote the objective.
The winner of the competition or the representative will then teach his/her friends and so on.
This training of Thai etiquette will start as soon as the students arrive at school early in the morning. The students will have to wai to their parents in a prayer like gesture as they are dropped off at school. This is a way of saying both "thank you" and "goodbye". They then greet the teacher by the front gate, with a wai and then slightly bow their head as they walk into the school. Another example is, if they meet any teacher in the corridor, they will put down their shoes and wai that teacher. If a teacher is walking down the stairs, they will stop to let the teacher pass.
Various Thai etiquette are being taught throughout the school year with the objective of maintaining the Thai culture while learning other countries' language and culture.