English
Program
Entrepreneur
101:
S5
learners,
the
Art
of
Paper
Folding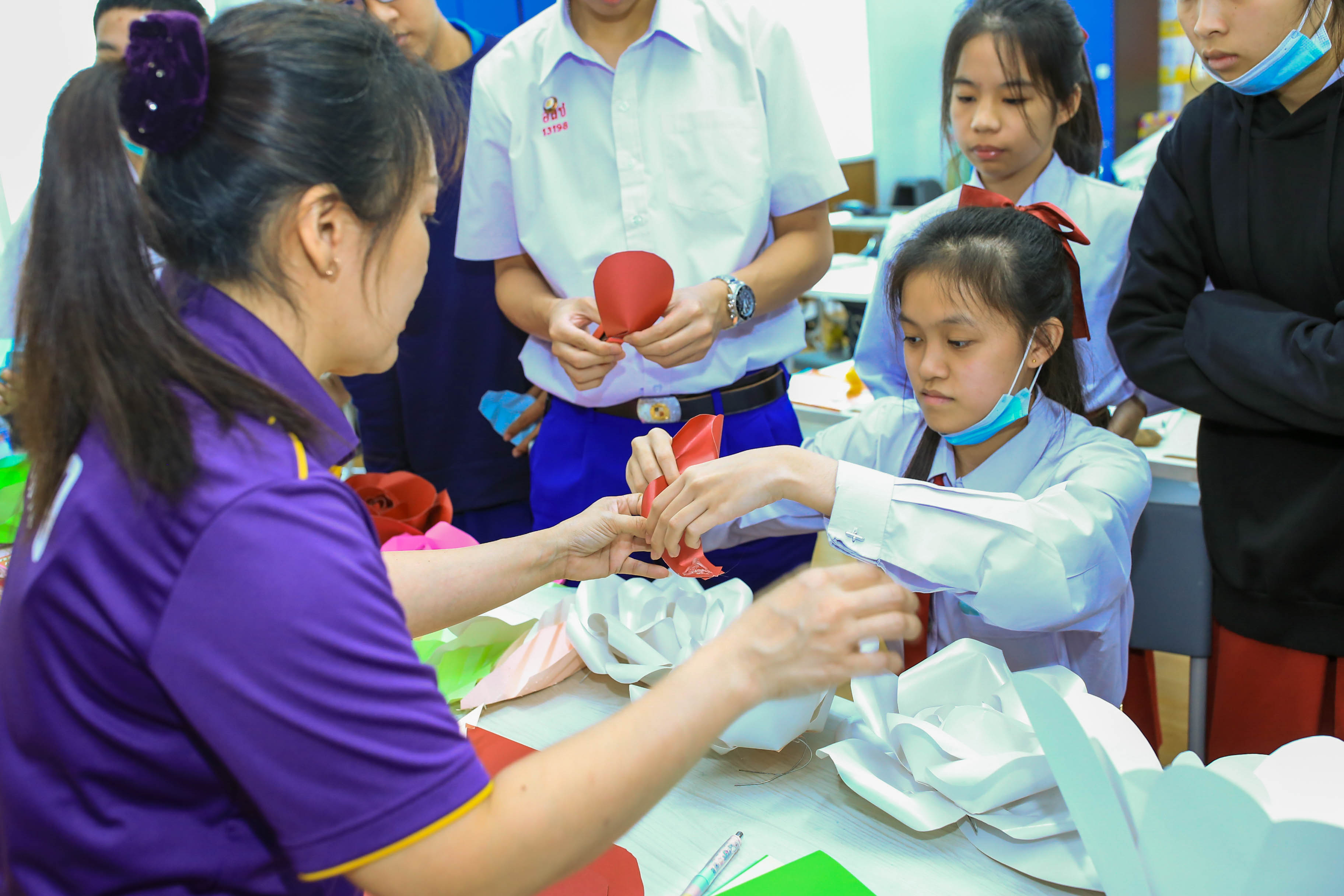 Student's Lounge – English Program, in preparation for the next activity Theme Decoration held the "Art of Folding seminar" for the Secondary 5 students to learn about the process of flower paper folding, September 23, 2020.
The magic of paper lies in its adaptability. Sometimes, a mere fold is sufficient to transform a simple sheet of paper into a work of art. The materials that man uses to turn into artistic expression need of course hands to be manipulated. From plain paper material to a work of art.
This activity improves spatial visualization skills using hands-on learning. Such skills allow students to comprehend, characterize, and construct their own vernacular for the world around them. The students can also pursue this line of business in the future.
The students realized how interesting it is to learn the proper steps of paper folding but they also want to have more time to do the succeeding works.