EP
Entrepreneur
101:
Secondary
5
Floral
Arrangement
Presentation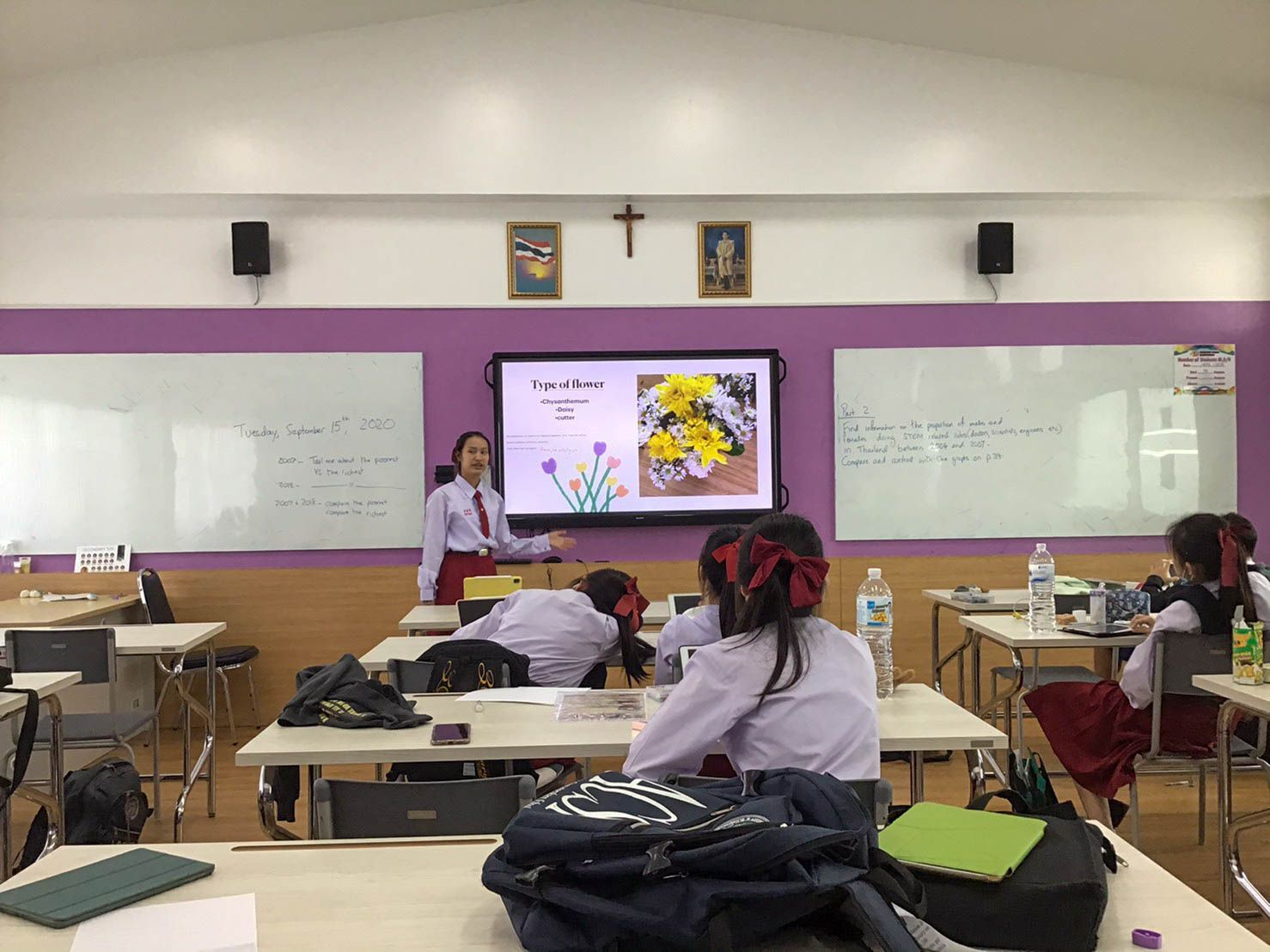 EP Building – Secondary 5 students were tasked to present their floral arrangement keynote in class and discuss various areas about the activity, September 21, 2020.
The presentation must include the following: (a) Expenses: How much did you spend for all materials? (b) Price: If you are going to sell it in the market, how much will it be? (c) Profit: How much will you gain from selling this particular product? (d) Group of target costumers (e) SWOT Analysis which discussed the following: The strengths and weaknesses of your product (the type of flower you choose, arrangement/design, costumers, etc.)
All businesses have access to an extensive pool of knowledge. Whether it is about understanding the customers' needs and the business environment or the skills and experience of staff.
This activity helps the students understand the nature of entering into the business industry.
They will also have some understanding on the way a business gathers, shares and exploits knowledge that can be linked to its ability in developing successfully. This doesn't just apply to huge multinational companies. Knowledge management can benefit everyone from a local newsstand to a manufacturing firm.